Aug2018
Amalfi Coast, Italy
#214 The Amalfi Coast, Italy
Italians know how to live; this is well-known. Every trip to Italy is a lesson in the important things in life: love, food, beauty, and family. Every region has its charms and beautiful photo ops.

The Amalfi Coast south of Naples, is one such gorgeous region. Stevie Nicks has written a fabulous song about it called "Italian Summer."
Sample lyrics:
From the islands you see Li Galli and Cari, 
I remember it all, 
Love was everywhere, 
you just had to fall.
Positano is the base of operations and has multi-colored houses that climb a gorgeous limestone mountain. At dawn, the light graces the top of thee magnificent cliffs above the town the ocean.

We used ferries to travel between islands, my favorite being Capri with the beautiful Grotta Azzurra (Blue Grotto). If possible rent your own boat and guide to go inside and shoot the blue water cave when other boats are not inside, and the helmsman can steady your craft to shoot with a high ISO.

Another destination which you can walk to is called "The Natural Arch" – an amazing span with three openings high above the ocean. Several trails crisscross the area giving you many great vantage points. I had very good light in late afternoon in fall.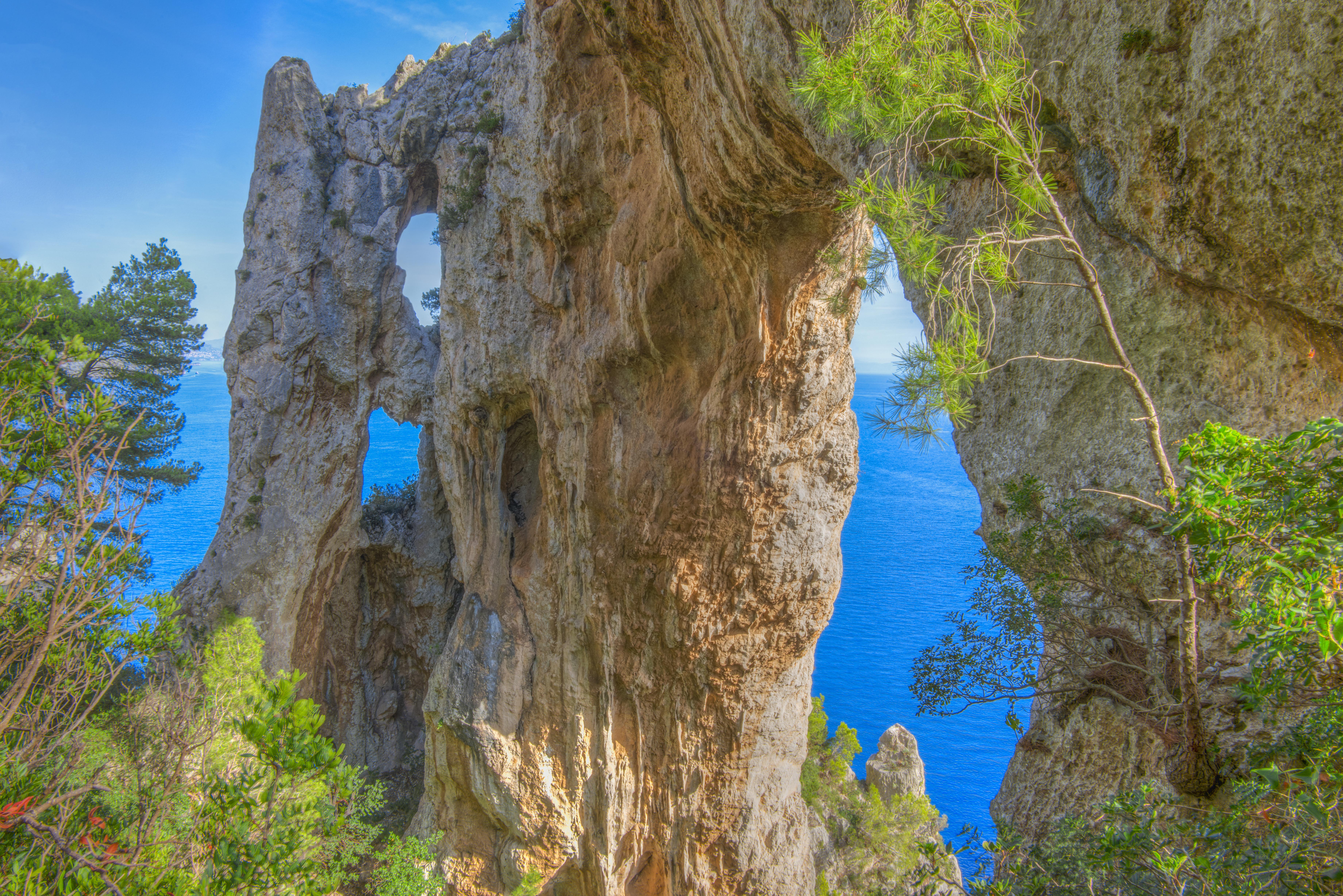 The Campi Flegrei supervolcano in the area is showing signs of reawakening, so maybe visiting this area is better sooner than later.
Follow Tom on his next globe trotting adventure as he heads to: