Sep2018
Fernando De Noronha Island
#215 Fernando De Noronha National Marine Park, Brazil
On the list of the World's most beautiful islands, "Fernando" (sorry Abba), a World Heritage Site, is a group of islands in the Atlantic Ocean off Brazil's coast. The main island is quite small, 220 miles offshore, and easily reached by air from the city of Recife. I got around by taxi and golf cart, although I worried about tangling with the taxis speeding around like crazy.
I like photographing beaches. I don't like sitting on them for hours in the tropical sun, but I'm a sucker for white sand and aquamarine waters. Sancho Beach which I mostly shot from above, is considered Brazil's best, and that is going against some stiff competition. Nearby is the Two Brothers beach, small but gorgeous, which I again shot from above. It has two great sea stacks. I shot these beaches at sunrise and sunset and in the middle of day when the water was at its most amazing tropical hue.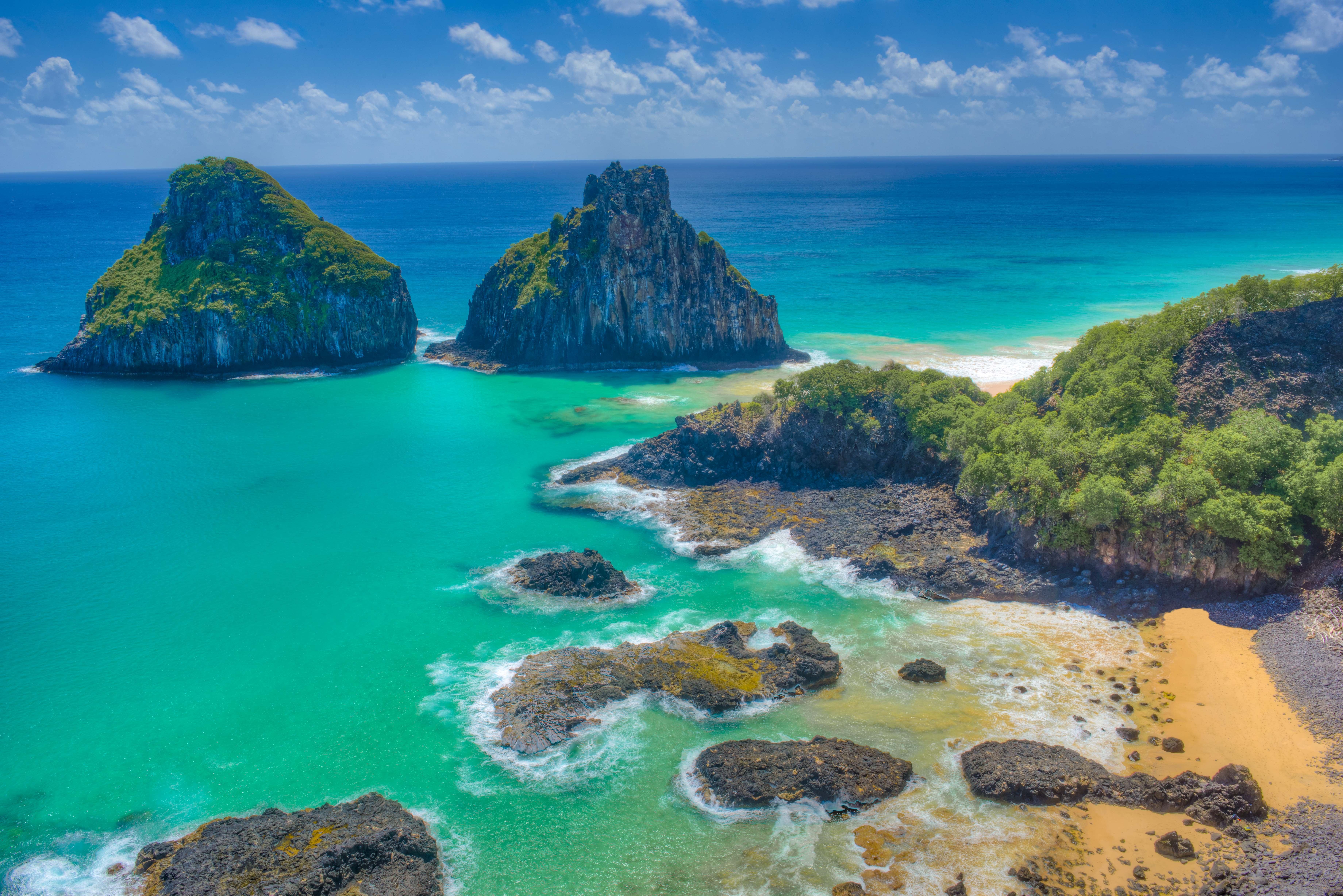 The real reason for a photographer to come to this island is Pico Mountain, standing high above Boldro Beach, making it one of the world's most scenic beaches. The beach is on the west side of the mountain, so sunsets are great here. Sometimes at this beach I felt a little concerned for my safety, so be alert. Also, this scene would be fantastic from a drone.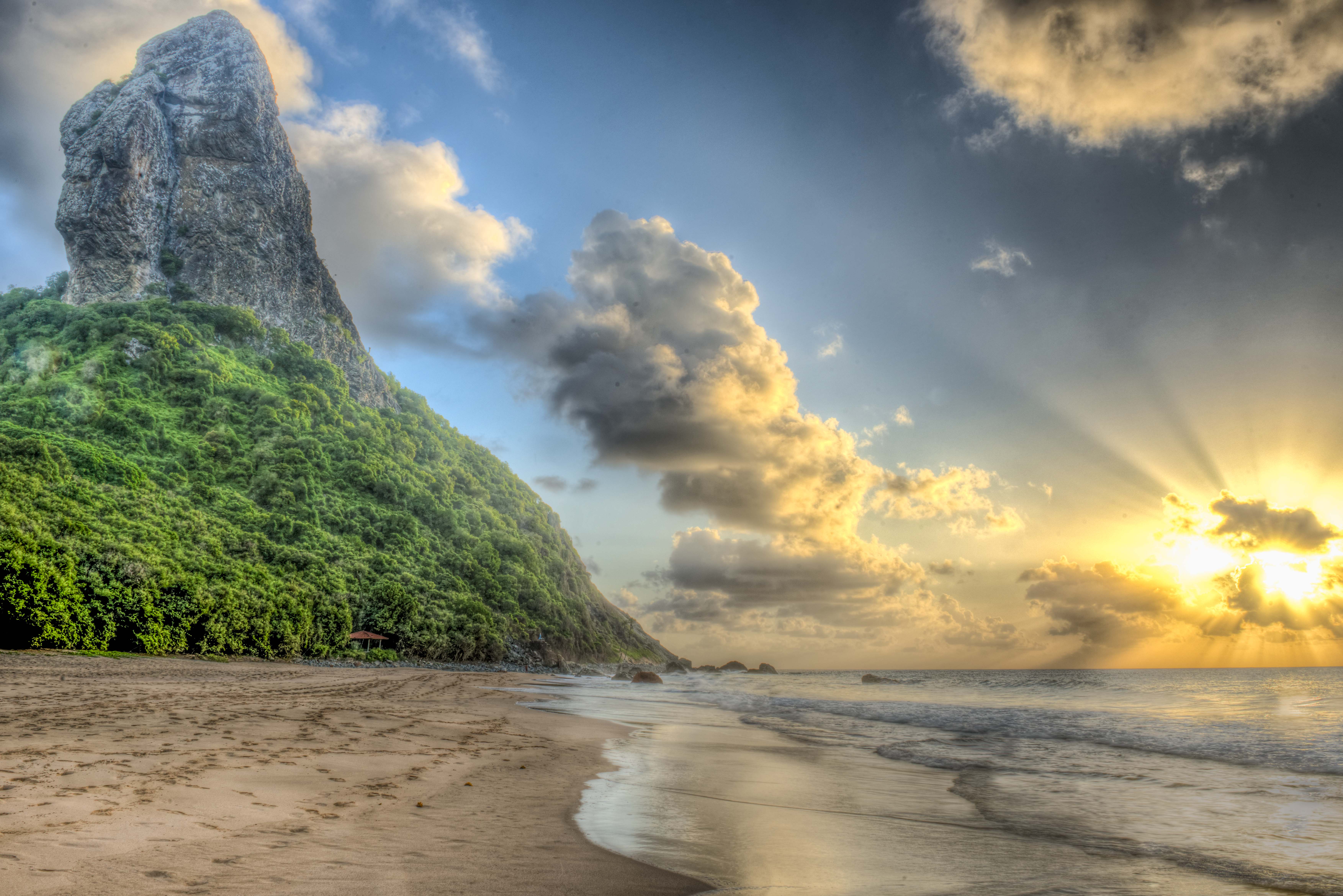 Follow Tom on his next globe trotting adventure as he heads to: