Nov2018
#222 Castles of the Rhine, Germany
#222 Castles of the Rhine, Germany
The Rhineland region of Germany is home to a number of castles, many of which stand hundreds of feet above the Rhine River as it essentially flows through a canyon—actually called the Upper Middle Rhine Valley. These castles are high points for visitors taking European river cruises, but they also can be reached by car and by walking. I was based in Lahnstein while shooting all these castles and visited in early October when fall color added to the scenery.
First on anyone's list would have to be Marksburg Castle high above the Rhine. It can be seen and shot from directly below or on roads and trails surrounding it. Dawn is a great time for shooting Marksburg, and trails will take you up to vistas of the castle and river with morning fog.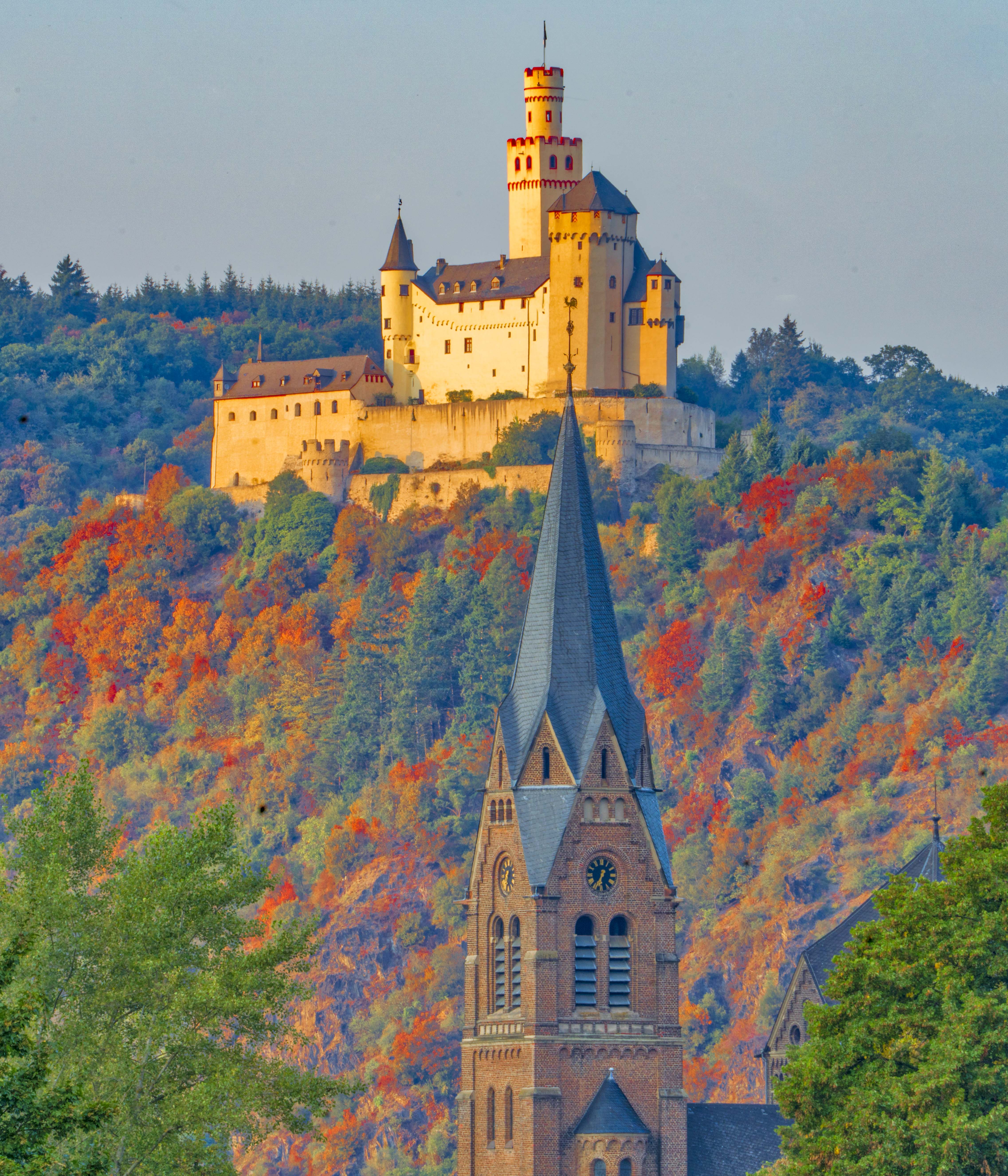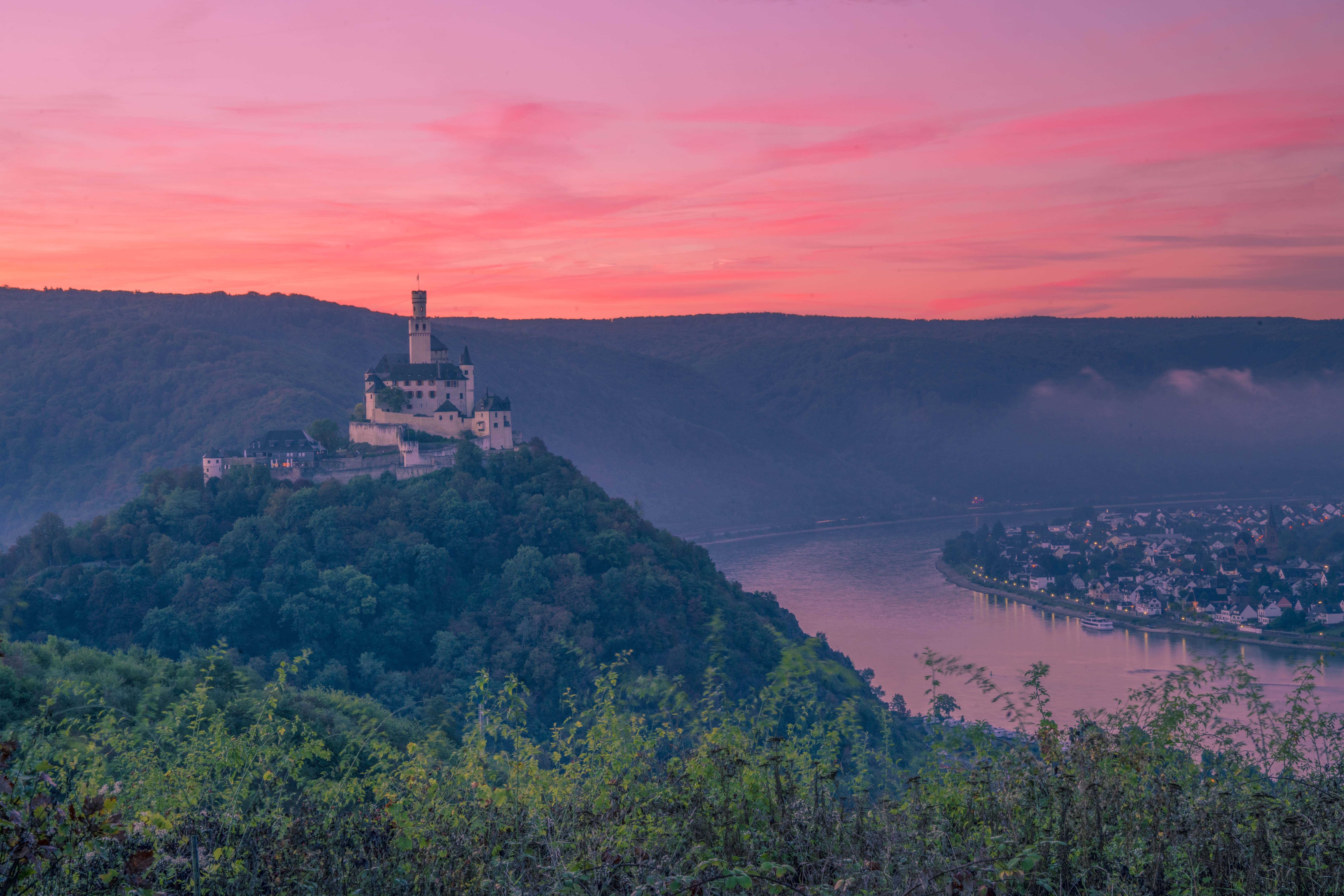 Down river with a great view is the Katz Castle best shot in the afternoon. By leaving the main highway you can drive to an abandoned lodge high above the river with the castle and river below.
Reichenstein Castle is on the west bank of the river as the "canyon" starts to end. At sunrise, we passed through a locked gate (no one seemed to care) and found a trail leading above the Castle looking out onto the river. A fence stops further progress, but the shot from the fence is very good. In autumn or early spring, the morning light illuminates the castle very nicely.
Perhaps the most fairytale like castle of all the area is Eltz castle, which is located a little farther afield in the Moselle River Valley. In fall, or early spring, the castle is graced by great side-lighting in the early morning. You should be able to arrive at the opening hour and shoot some good scenes on the road which passes above the castle before the parking lot. On a clear, crisp autumn morning, I had fog and orange trees to accent the castle. A small stream runs below the castle and reflections can easily be shot there. No drones are allowed at Eltz, but some of the other castles may allow it.
There are a dozen of other castles in the area to be explored, but this is my list of what I think are best photo subjects.
Follow Tom on his next globe trotting adventure as he heads to: