Nov2018
#223 Canadian Maritimes
#223 Canadian Maritimes
I featured Peggy's Cove in my book "Photographing the World," but here I'm including other sites in the Canadian Maritimes, namely New Brunswick, Nova Scotia, and Prince Edward Island. New Brunswick is very New Englandesque, right down to the covered bridges and great lobster. The Bay of Fundy is a good place to start with The Hopewell Rocks Provincial Park. This spot features small sea stacks which can be reached at low tide and get good morning and sunrise light. Be careful though, as the Bay of Fundy is famous for some of the highest and lowest tides in the world, with quickly changing water levels of up to 50 feet. Fundy National Park nearby, has a beautiful waterfall, the Dickson Falls, which is reached by a short walk. Fall color is great here and in the other provinces, but it happens earlier than down south in New England. Prince Edward Island is a flat farming area with great ocean views. Old barns and lobster shacks combine with fields of lupine in the spring.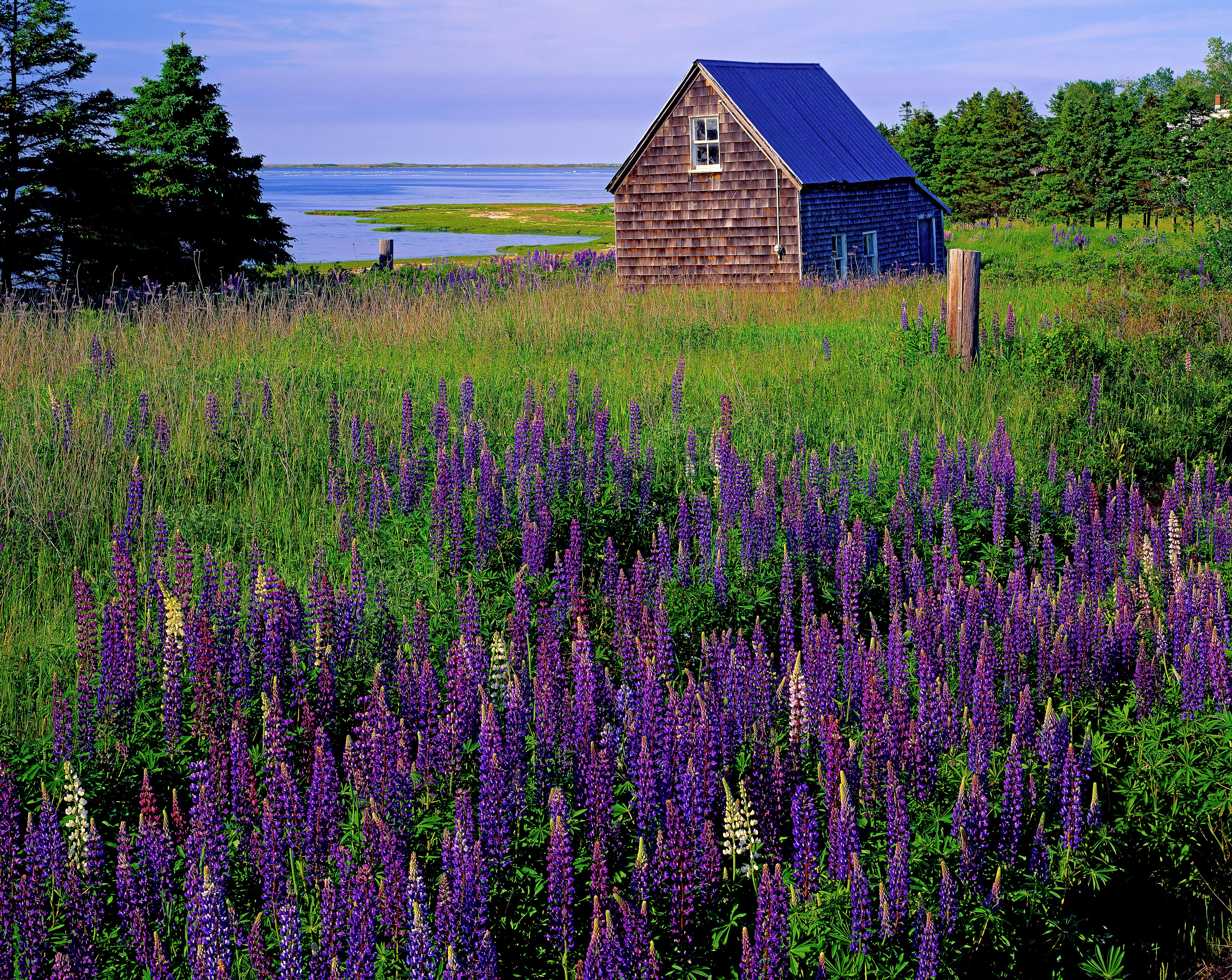 At Prince Edward Island National Park, one of the main attractions, a sea arch called Elephant Rock has fallen over.
Sea arches are very uncommon on the East Coast of North America, and this might have been the last one. I don't know of any in the United States or Mexico. The red sandstone cliffs of the park are still there and get sunset light.
Besides Peggy's Cove on Nova Scotia, there are other beautiful sites that make this province the must visit one. Lunenberg, is a quaint fishing village in the Peggy's Cove mold, but the Cape Breton Cliffs, which face west, are the area's must-shoot scenic wonder.
I have not yet been to Nova Scotia in fall, but I don't doubt that it's spectacular.
Follow Tom on his next globe trotting adventure as he heads to: