Nov2018
The Enchanted Forest, Spain
#224 The Enchanted Forest, Spain
When I wrote my original bucket list book "Photographing the World" a few years ago (available from the Tom Till Gallery Website), I definitely short changed Spain. I hadn't been there a lot, and hadn't seen evidence of a lot of great landscapes there. After a recent visit, I'm ready to correct this slight, starting with one of the world's most gorgeous and inspiring forests.
The Enchanted Forest is in Gorbeia Natural Park on the Basque (Northern) Coast. To keep this place from being more heavily visited, I won't give directions, but the park staff will give you all the information you need to find this inspiring beechwood forest when you arrive at the park, which is pretty easy to locate.
Why enchanted? A visit in late October after a rain (common here) will quickly show you why. The trees themselves are unique, with a Lord of the Rings feel. Some look almost human. Add the thick coating of green moss, a red floor of fallen leaves, and a small stream winding through it, and you have perfection. The only problem here is the forest is very small and is very close to agricultural development. One herd of cattle accidentally rambling into the glade would be a disaster. Like almost everything natural I photograph, I feel the destruction of the subject is lurking just outside the scene.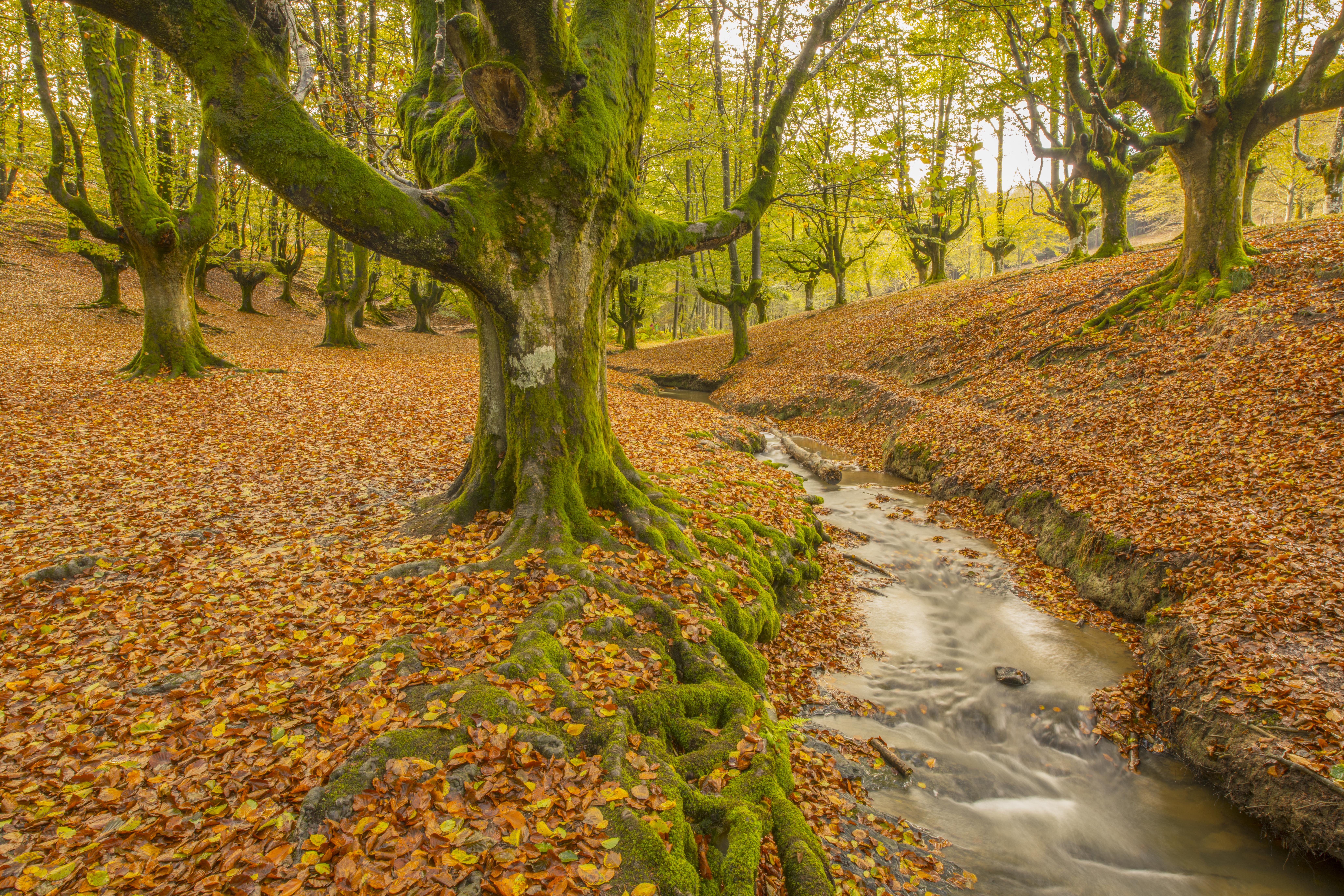 The forest is just one great area in the vicinity. Normally I would combine them all into one post, but these areas are really world class and deserving of their own place on the list.
Look for them in the future.
Where will Tom head next? Check back next Friday to find out.