Nov2018
Lighthouses of Maine
#225 Lighthouses of Maine
Lighthouses are scenic in their coastal niches, symbolic of earlier times, and beacons for hope and deliverance from mortal danger. As photo subjects, they are in constant demand and allow me to visit some of the most scenic coastal areas of America and the world. Certainly Maine has a number of the best anywhere, and lobster, scallops, shrimp, and clams to boot.
Starting in the south, there is Pemaquid Point Lighthouse, and though all the lighthouses can be sunrise subjects, this lighthouse is best shot at dawn in the fall or winter. I was lucky to find some great wildflowers for a foreground there.
Cape Neddick Light is wonderful at dawn in the winter as well, when huge snowfalls can create drifts for stunning foregrounds. In summer, the subject is excellent at sunset from the West, when sunlight falls on its beautiful North-facing cliff.
Acadia National Park is famous for the Bass Harbor Lighthouse, where some of the most optimal shooting locations have been closed off to photographers. When I was there, however, it was still possible to go down to the shore rocks below, and a visit at sunrise during low tide can provide some nice reflecting pools.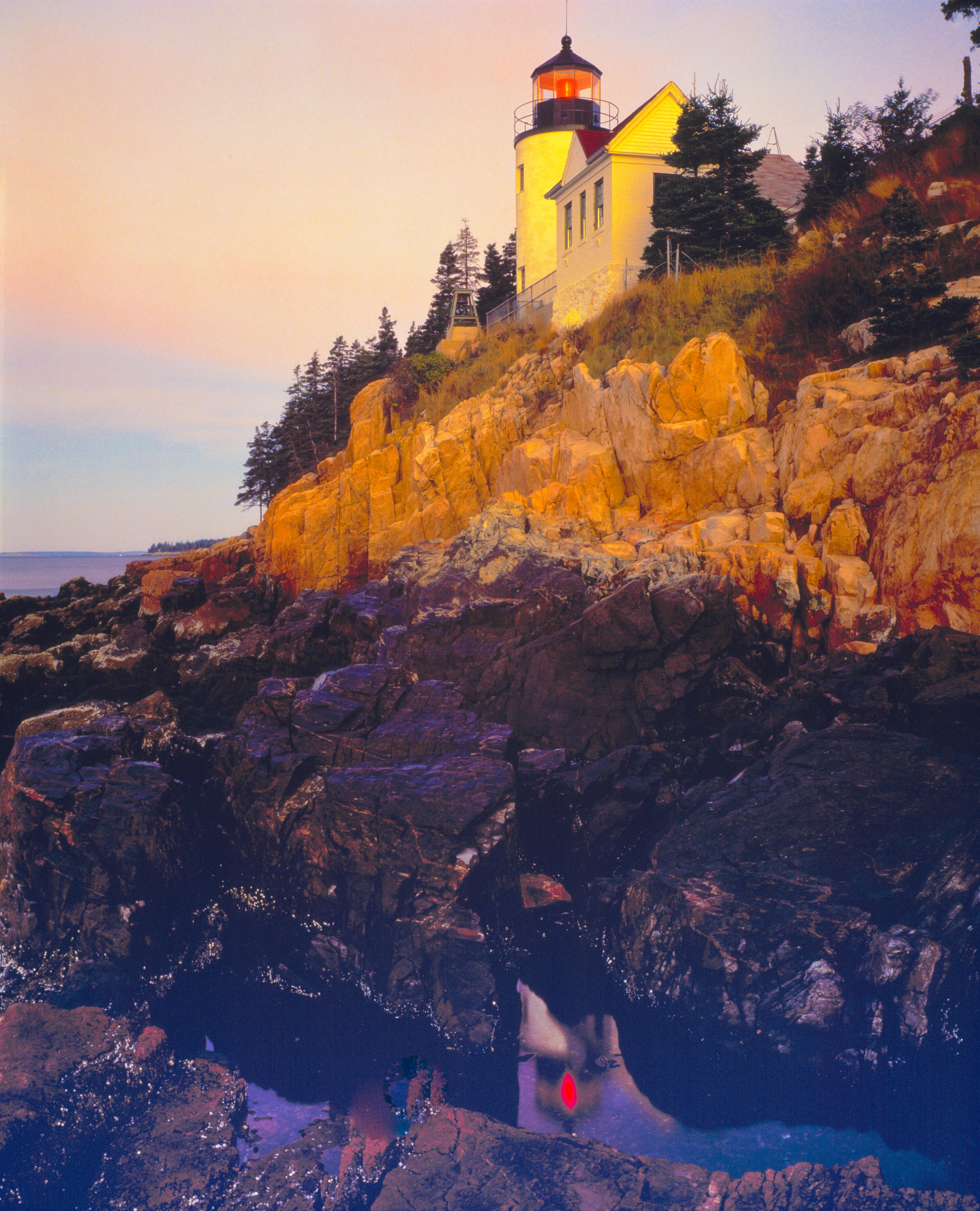 Although it's a long drive, the most northerly Quoddy Head Lighthouse, with its beautiful red stripes, is one of the most photogenic lighthouses in America. This place will work at sunrise and sunset year round, although at some times of the year in the afternoon the lighthouse might be partially shaded by the large keepers house next to it.
Drone flying appears to be mostly legal in Maine, and I can't think of a better place, but beware of ticks!
Where will Tom head next? Check back next Friday to find out.