Dec2018
The Flysch, Spain
#228 The Flysch, Spain
This area along Spain's northern coast has amazingly flown under the radar of photographers, but it is a true natural wonder. It reaches its peak at Zumaia Beach, part of a UNESCO Geopark. An excellent hotel sits right above the amazing formations which are somewhat like The Wave in Arizona but on steroids. These sedimentary rocks have been eroded into some of the most parallel rock formations in the world, right along the shore.
I found late October to be a great time to shoot them in the afternoon, as light stayed on the rocks in perfect side-lighting mode right up until going down behind the ocean cliffs. There were also very few people at this time of year. Having low sunlight is far superior to any other lighting at this place, and there also may be good side lighting in the spring or late summer at dawn.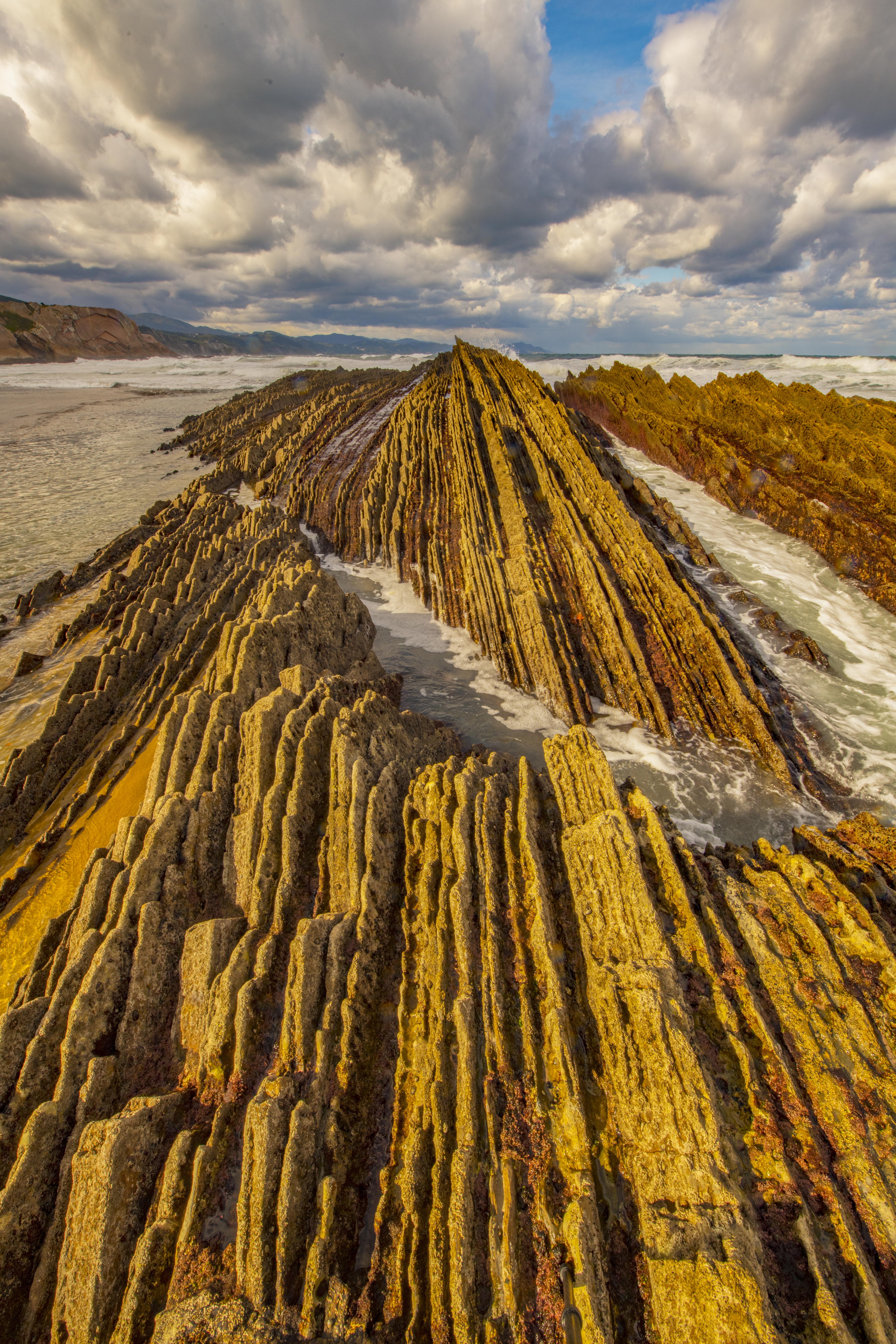 Shooting into the sun here at sunrise or sunset in the summer, could also be good, although in summer it may be difficult to work with the hordes of people that come to walk over the rocks, and food and lodging might be difficult to find. A lot of Game of Thrones fans also visit, since the rock formations appear summoned from that fantastic world. Finally, low tide is a definite plus, allowing the most of the rocks to be seen and photographed.
This area is also quite close to San Sebastian with its world famous beaches and food. There are many good shooting locations in the morning from cliffs high atop the surrounding region and a great hotel up there as a base. Again, I think late October is a perfect time for this scene of the beach and the town surrounded by snowy mountains. Also, at that time of year, the Tapas restaurants are much less crowded.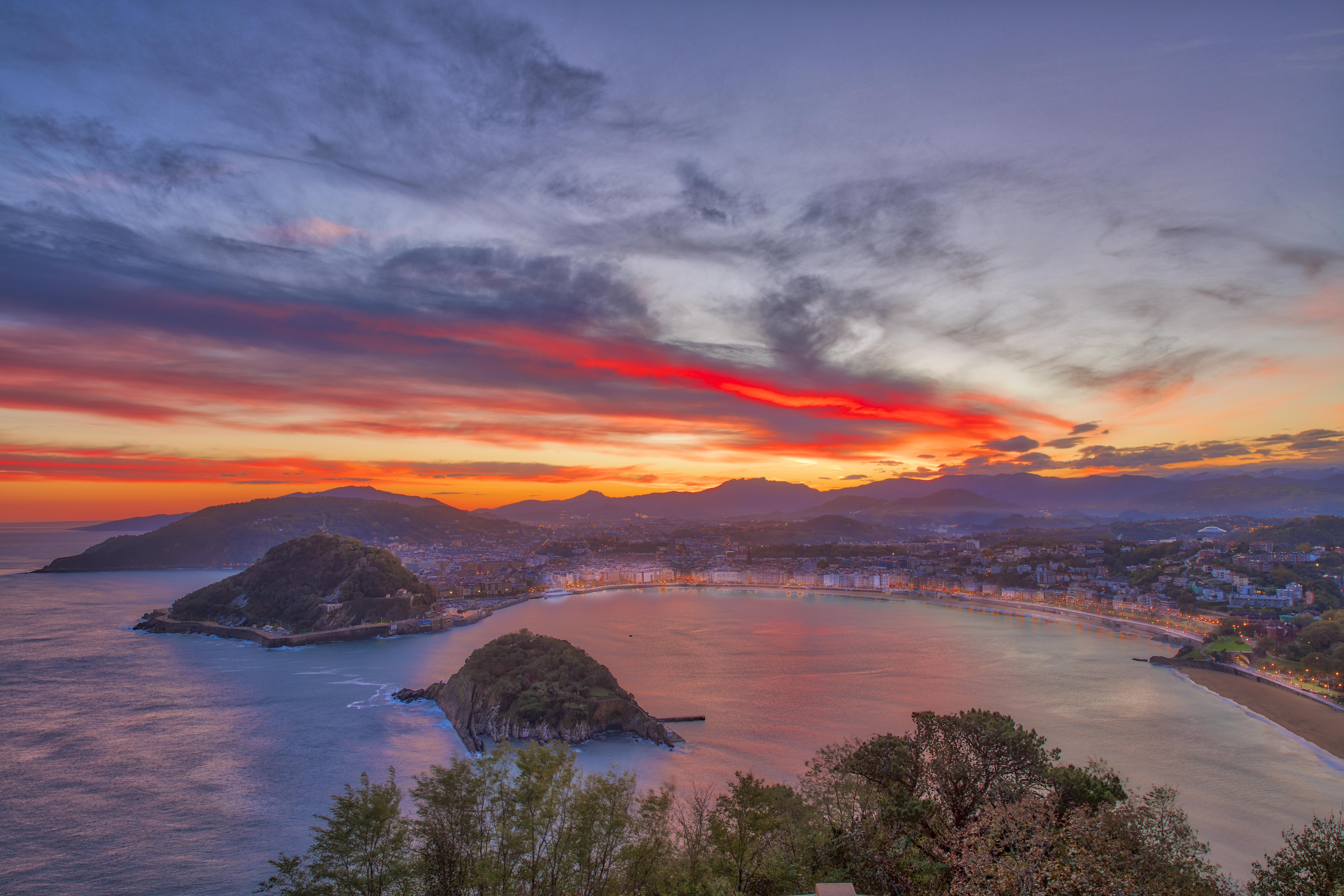 Where will Tom head next? Check back next Friday to find out.