Dec2018
Ephesus, Turkey
#229 Ephesus, Turkey
I often say the best Greek ruins are not in Greece, but in other countries like Italy and Turkey. Ephesus, famous from biblical history (Book of Revelation and Acts), is a great example, with the remains of a town, the famous Library of Celsus and a massive theater that can seat 25,000 people. It's one of Ancient Greece's most important tourist sites and a great place to shoot.
When I went, I somehow had a document from the Turkish government to get me into the site, and I waited for some time with a BBC film crew who had nothing good to say about the film permitting process in Turkey. Eventually I got in, and though I was hounded constantly by guards when I set up my tripod, I was able to shoot to my hearts content by flicking my permit out. Somebody with some clout must have signed it. Now, with digital cameras and higher ISO's, a handheld camera is a great option for a place like Ephesus. The Sony mirrorless cameras with the gimbal in the body are particularly great for this purpose as I've mentioned in other posts.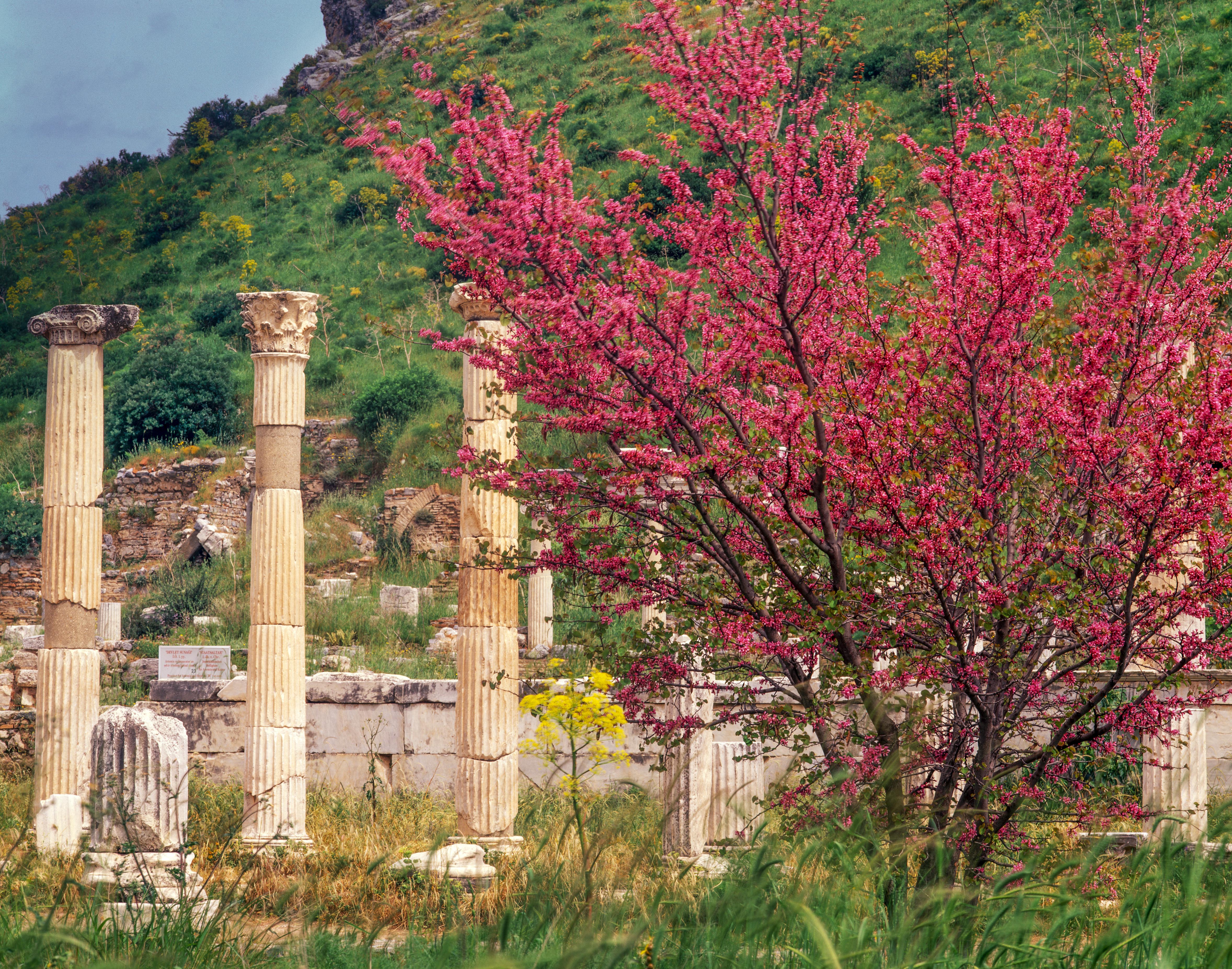 Spring is a great time to shoot Ephesus, as the grounds are covered with blooming trees that look like redbuds. The Basilica of St. John at Ephesus (the burial place of St. John), is also great in spring with a phenomenal field of flowers.
Where will Tom head next? Check back next Friday to find out.