Jan2019
Cliffs of Moher & the Burren, Ireland
#233 Cliffs of Moher and the Burren, County Clare, Republic of Ireland
To those of us with Celtic ancestry the very mention of County Kerry is magical all by itself.
The Burren, a rocky plain with ancient dolmen formations scattered everywhere is beautiful in its austere and wild contrast to the rest of the lush Irish countryside.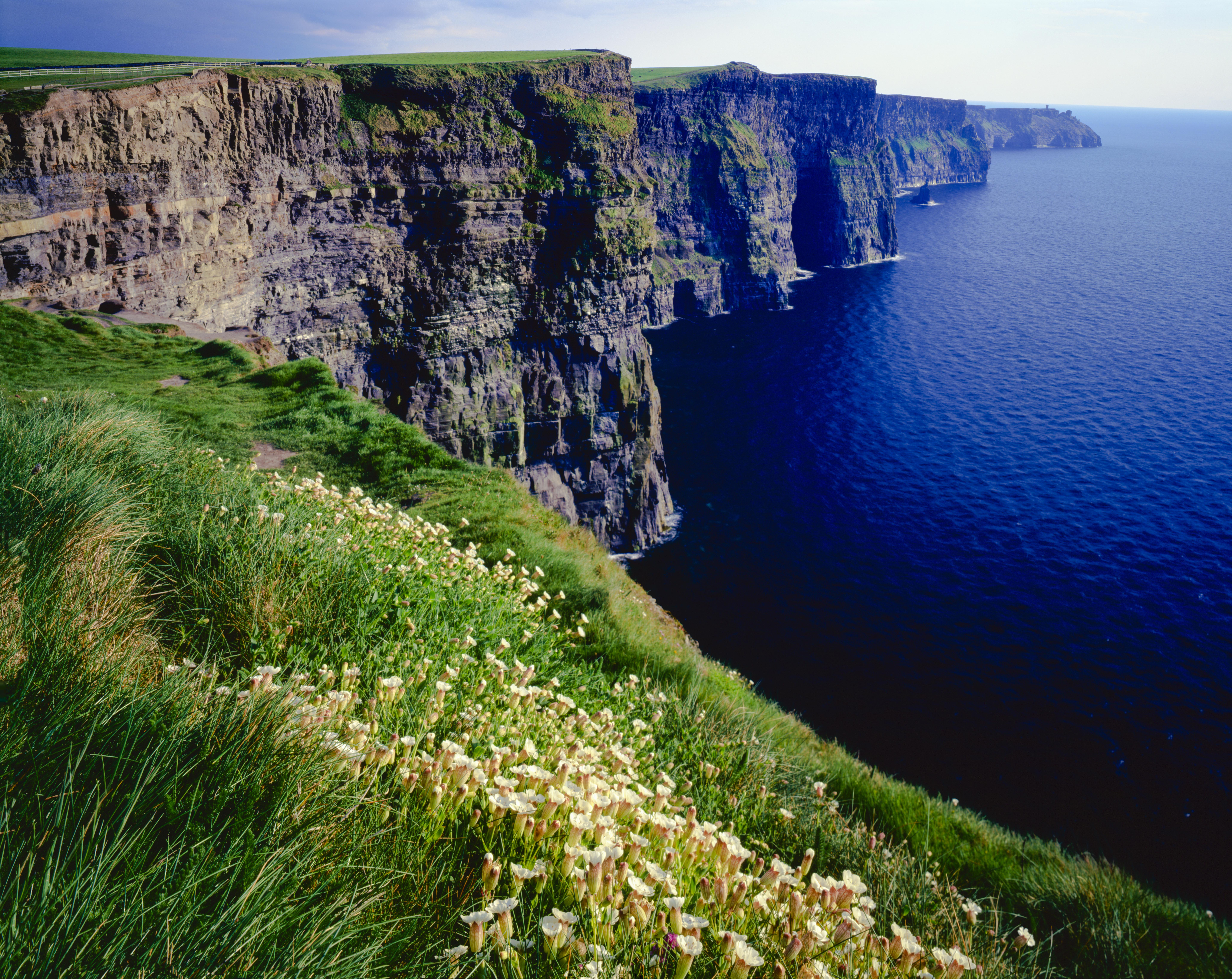 The stony, almost desert-like Burren ends in one of Europe's most majestic seascapes, the Cliffs of Moher. This is one location I'm very surprised I left out of my book, as it deserved a place as one of the world's greatest photo locations. To get the best light on the cliffs from the main viewpoint, a May sunset, which comes very late but lasts a long time, is best. In Irish tradition, the many times I have spent here shooting start out stormy, but clear for a great sunset. Rainbows are a strong possibility at all times. Remember that rainbows only occur early and late in the day, and that the center of the rainbow will be directly opposite the sun. The Burren can be shot year round, as the rocks pick up great sunrise or sunset light on their erosion patterns and limestone beauty.
The Poulnaborne Dolmen is a great spot to shoot and explore. The regularity of rainbows here has to be one of the highest numbers in the world. While shooting these dolmen formations, it's fascinating to try to speculate on how they were built. Like the many megalithic wonders of Europe, there is a lot of mystery and magic in their existence.
Check out the great Van Morrison/The Chieftains song Celtic Ray:
Ireland. Scotland. Britain and Wales, I can hear those ancient voices calling, "Children, Children."
Where will Tom head next? Check back next Friday to find out.