Mar2019
Postcard Alley, Moab
#240 Postcard Alley, Moab, Utah
The only other Moab area sites I have on my 301 Landscapes to Photograph Before You Die are Delicate Arch and Mesa Arch. It's time to add another site from the area that we locally call Postcard Alley. It's the narrowing of the canyon along Highway 128 just after Hittle Bottom as you are going upstream toward Dewey.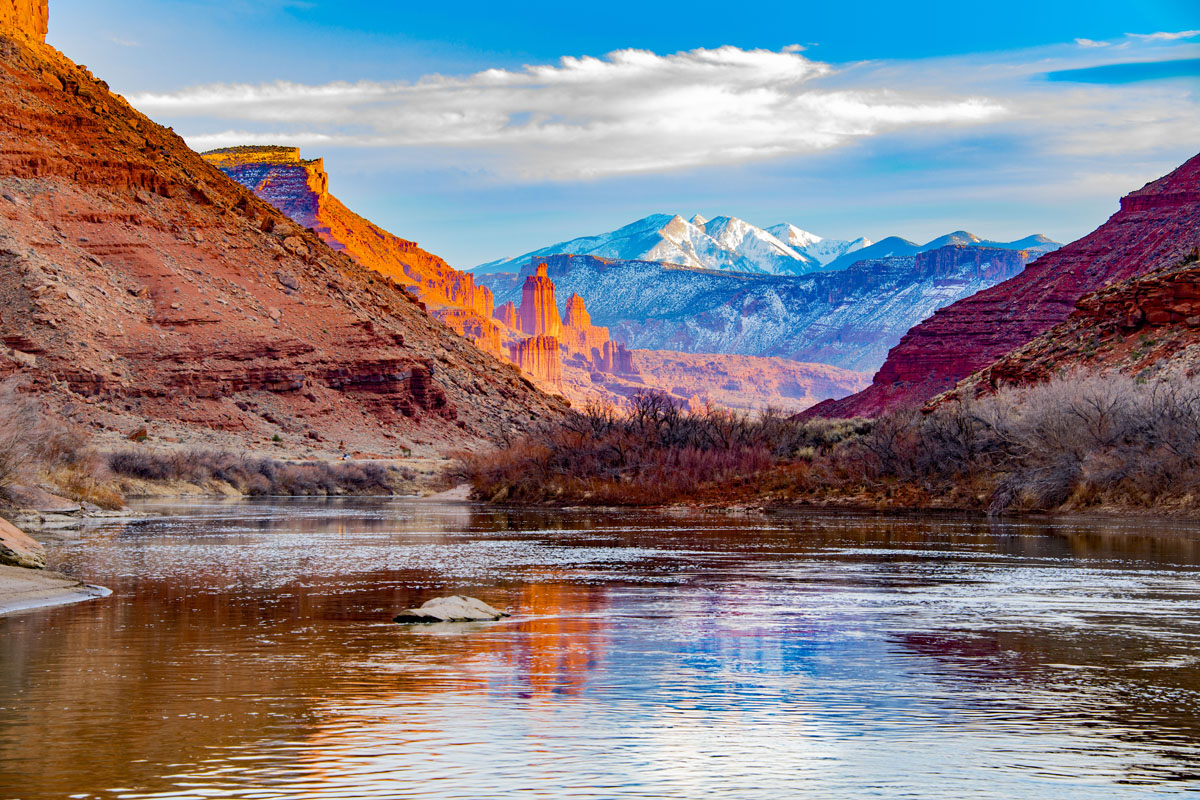 Along the road at certain points, an amazing one-of-a-kind vista of the La Sal Mountains, Fisher Towers and the Colorado River appears. Depending on the growth of river bank trees, and the height of the river flow, access to the river and line of sight to the mountains will vary between easy and difficult. Getting down to the river itself should never be tried unless the river is very low, and falling, quicksand, and drowning are all dangers. Also, if you're after a reflection low water levels and no wind are also necessary.
One image I have shows the river far below the canyon rims curving toward the Towers and the La Sals, and many photographers have tried to find this location. I get asked regularly how to get there, and although you can tell by this series that I am very forthcoming about my locations, I have kept this one under my vest, and to my knowledge no one has found it.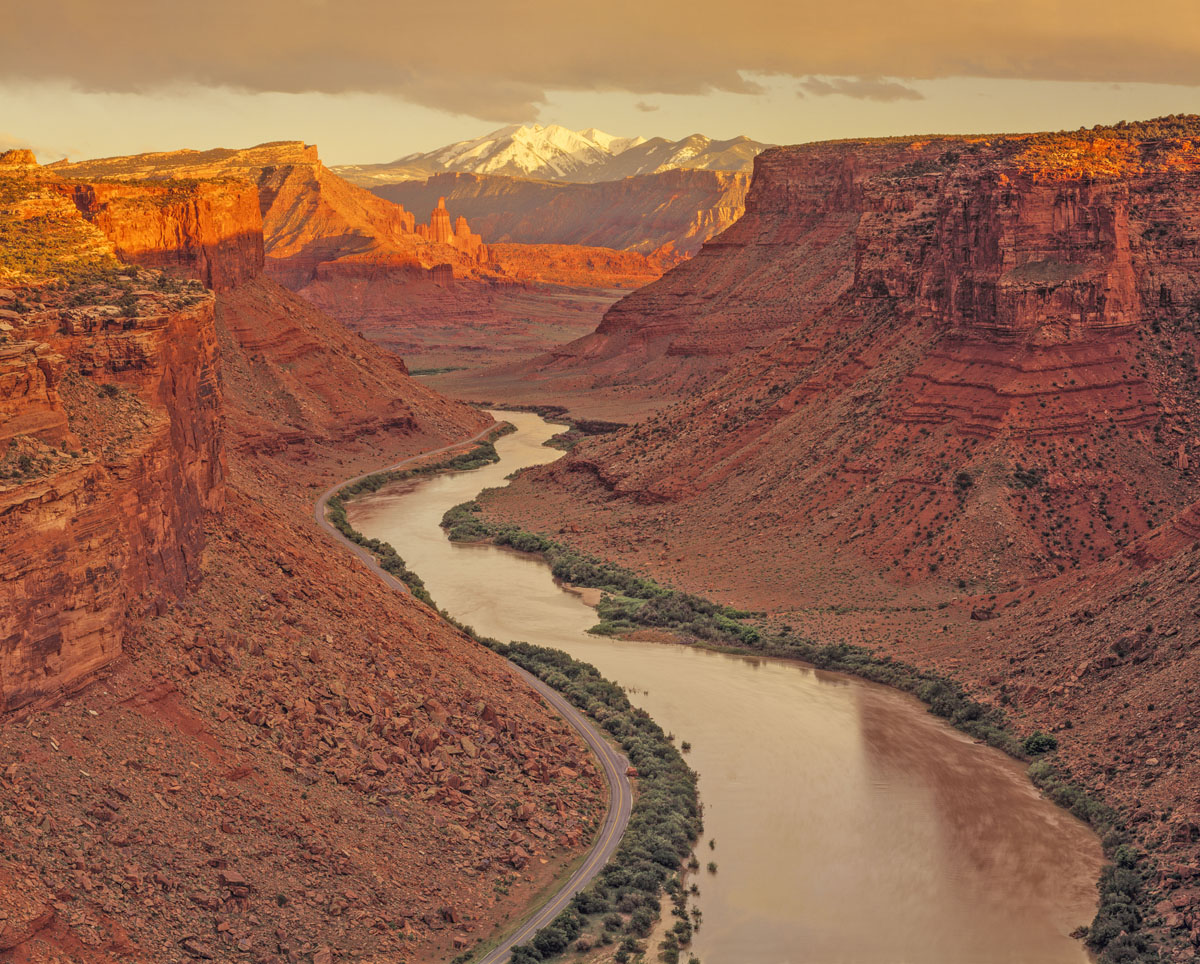 Now, however, recreating the photo is easy with a drone. Simply drive to the point where the road turns away from the vista and goes strongly east, and send a drone straight up on the large nearby area of sandy, normally dry river course.
I still remember seeing this scene on Highway 128 the first time I drove it in maybe 1968. It was stunning, and it has forever been associated in my heart and mind as the symbol for the beauty of the Colorado Plateau—revealed upon arriving at a overlook, a bend of the canyon, or the turn of a two-lane highway.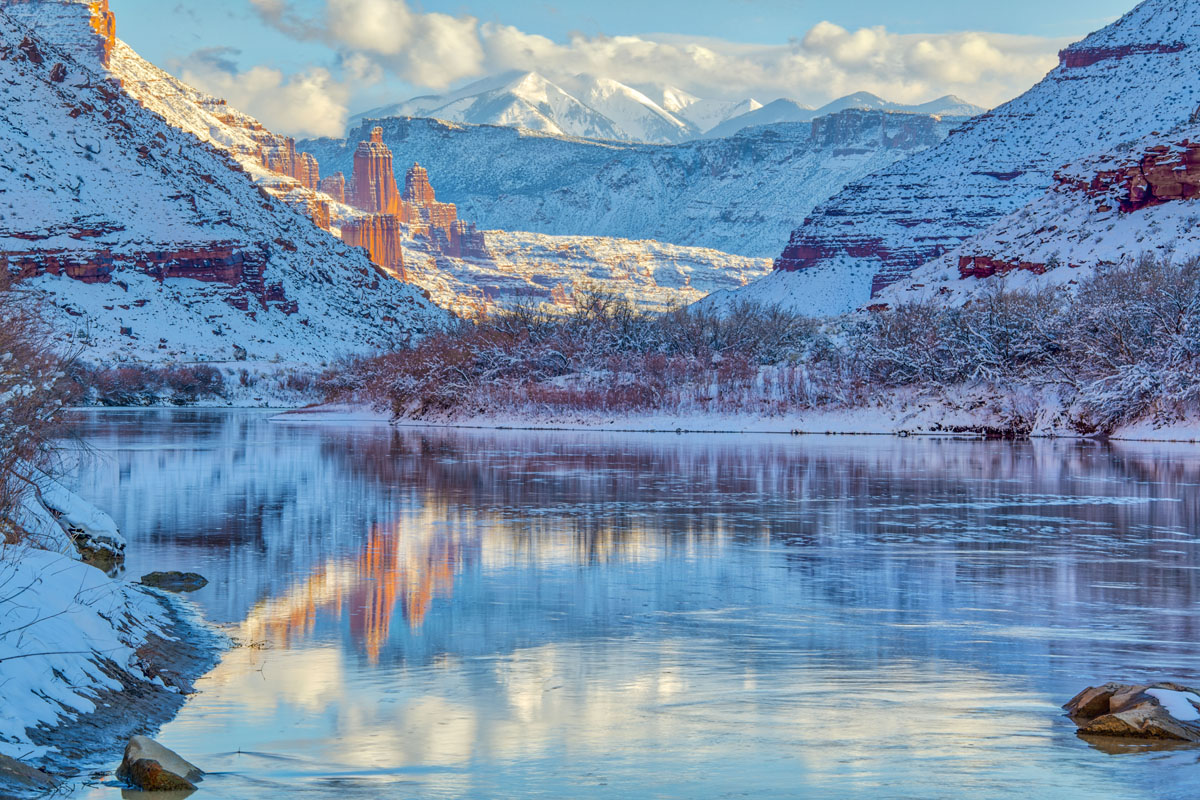 Where will Tom head next? Check back next Friday to find out.