Mar2019
Punakha Dzong Monastery, Bhutan
#241 Punakha Dzong Monastery, Bhutan
Heading out from Thimphu, the capital of Bhutan on your tour to the Monastery (tours are compulsory in Bhutan), you'll reach the top of the pass in most cases and spend the night there.
This is great to give you time to shoot the panorama of the snowy Himalayas in the distance at sunset and dawn. I went in the winter, and everything was clear and weather was not a factor. The next morning heading down the pass toward the Monastery, you will reach the valley where the Himalayas and the blue-green river surround it.
It's a striking location, no doubt, and it will impress. Shoot this scene. Continuing along the river, there are other photo ops, with nice foregrounds. Next stop is the amazing interior grounds of the place.
I was allowed to shoot at outside courtyards with a tripod except in the most sacred inner sanctum. The beauty that craftspeople make in service of religion never ceases to amaze me, and you will see some great wood carving and other crafts done by masters inside.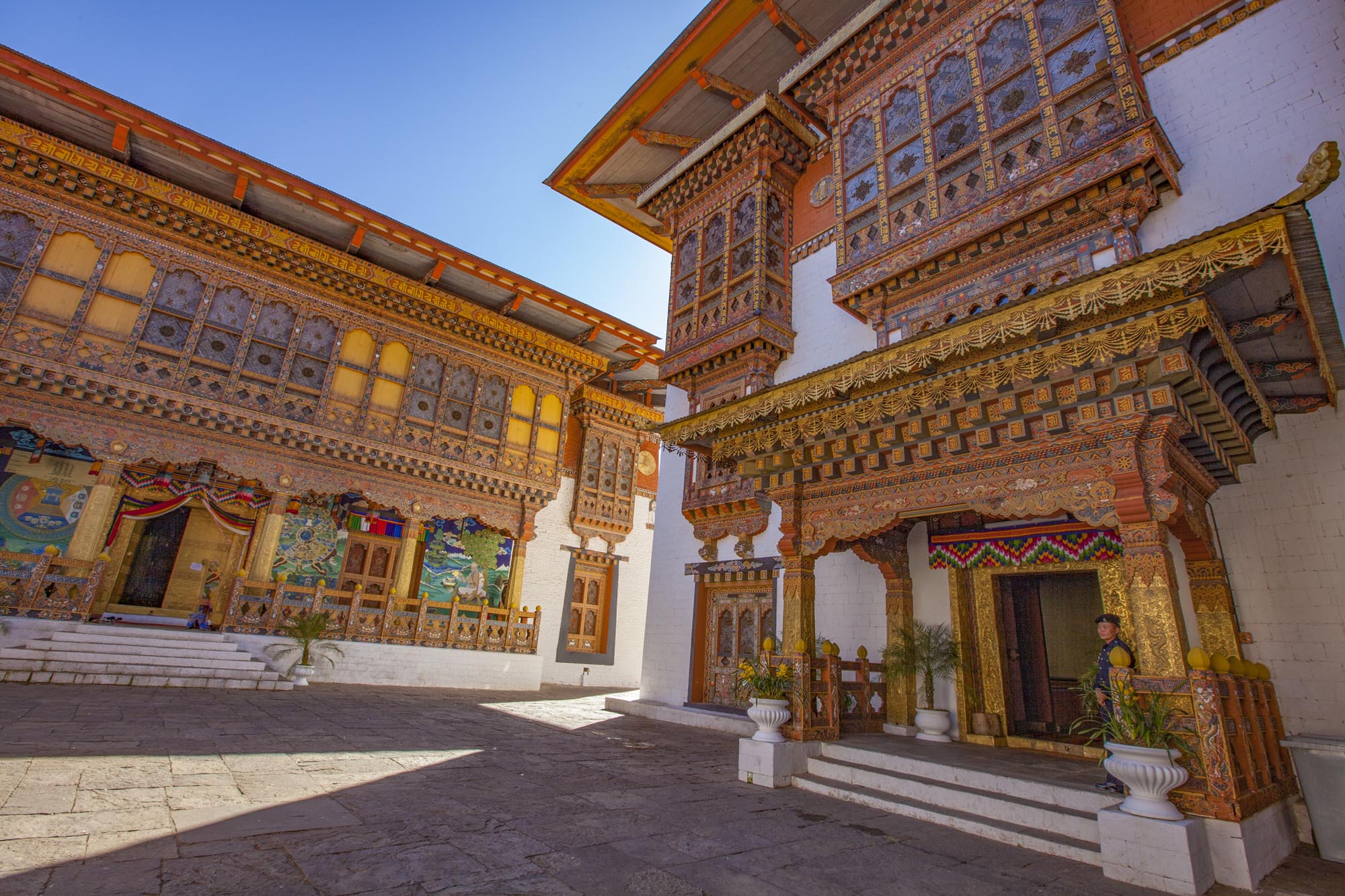 Where will Tom head next? Check back next Friday to find out.