Mar2019
Nan Madol and Pohnpei Island, Micronesia
#242 Nan Madol and Pohnpei Island, Federated States of Micronesia
This place is certainly a little off the beaten track. Continental Airlines used to fly the Micronesia route because of our closeness to these islands after World War II, but I believe now United has taken up the route from Honolulu.
Although I had the toughest reception for my 4×5 equipment on Pohnpei I have ever had in the world, things were great after that with a wonderful guide who boated me out to the ruins of one of the most far flung and mysterious archeological sites on earth, Nan Madol.
Since its creation as a huge complex built offshore and connected by numerous canals doesn't have any other correlated place on any Pacific Island, and the task of building the almost million ton structure, required a lot of sophistication, mystery surrounds the ruins, inspiring H.P. Lovecraft and Erik Von Daniken.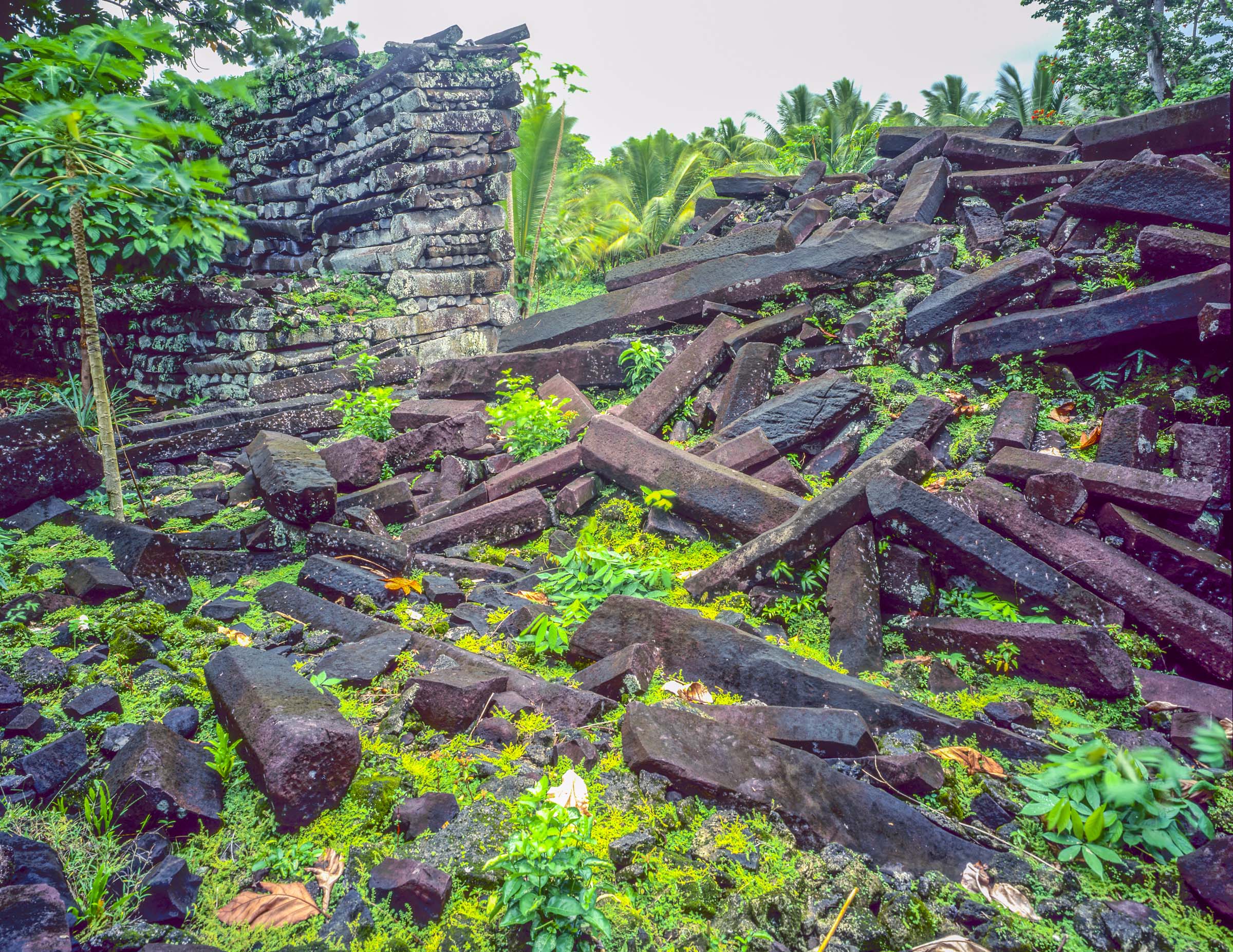 It is a very eerie and special ancient place, and has been linked in folklore to lost continent places like Mu and Lemuria.
Elsewhere on the islands, things are less mysterious with some amazing waterfalls, in particular Pahntakai Waterfall with its straight drop off. Some of the falls are dangerous during the rainy reason, so approach with caution if it's been very rainy. Lodging and food is readily available here, and the islanders like Americans.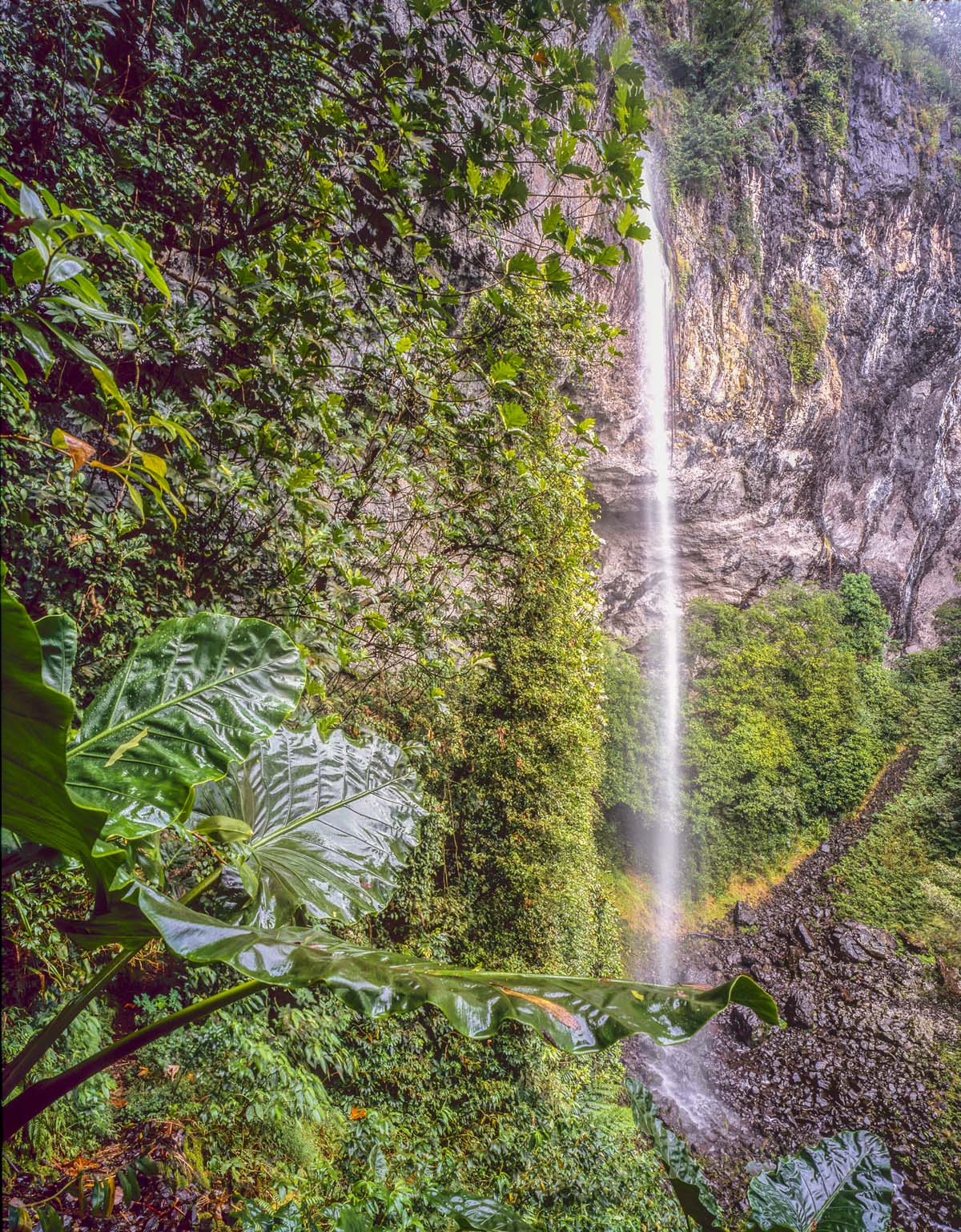 Where will Tom head next? Check back next Friday to find out.