Apr2019
#248 Raplee Anticline, Utah
#248 Raplee Anticline, Southeastern Utah
I was among the first photographers to shoot some of the locations on this 301 Landscapes to Photograph Before You Die list, including Antelope Canyon, the Subway, False Kiva and others, and including this location in the Southeastern part of Utah along the San Juan River and close to Mexican Hat. My friend Steve Brownell was my trusty pilot back in the day and we went everywhere. This subject is an aerial photography study in color and shape, and it is one of the best in the world.
The beautiful area is visible from Highway 191 near the Mexican Hat Rock formation and across the River, just a few miles north of Mexican Hat, and it is actually on the Navajo Reservation. It looks great from the road, but its true beauty is best seen from the air. It's a great a sunset shot, and the San Juan River can be included for more interest.
Shooting from a light plane is possibly the best way to go. If possible ask them to allow you to open a window or in summer, take off a door.
Make sure your seat belt is safely fastened and perhaps even use duct tape to keep it from accidentally opening. Drone photography will also work here if you follow a road that is unmarked, but takes you down past the Mexican Hat rock to the river area.
Other great subjects in the area include the San Juan River Goosenecks, and of course, Monument Valley and Valley of the Gods.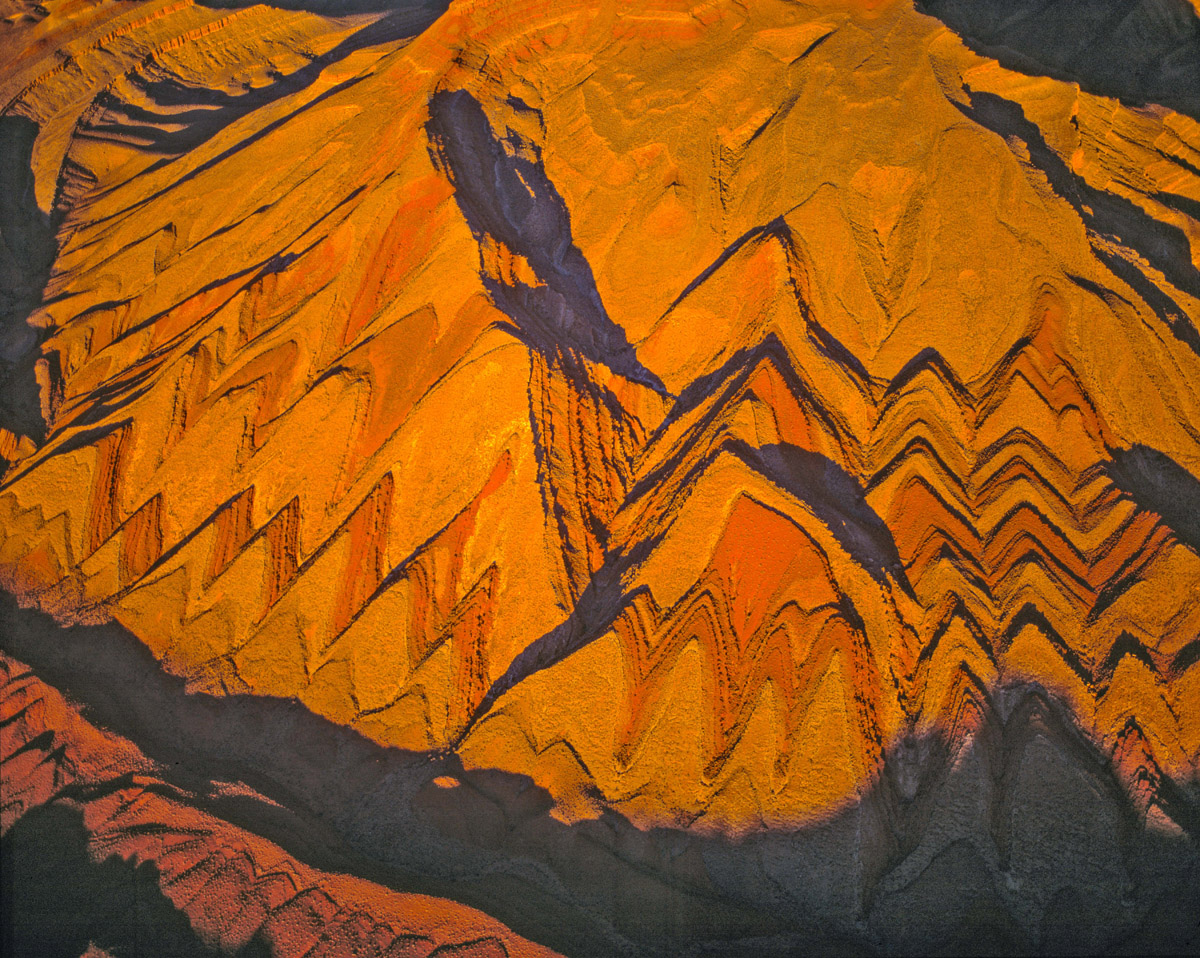 Where will Tom head next? Check back next Friday to find out.