May2019
#249 ABC Islands
#249 ABC Islands, Caribbean
The ABC islands in the Southern Caribbean, are most famous for Aruba, the "A," but the "B" island, Bonaire, and "C," Curacao, are also beautiful. I've only been on the beaches of Bonaire, which are stunning, but Aruba and Curacao have some other photogenic subjects. If you are planning on visiting the Caribbean, you are going to need to be prepared and book what you want in advance. You may want to look into the various hotels and resorts they have available for you to spend your time in, for example, the Cap juluca hotel may be to your liking, but look around first to see what else is available during the time you want to go.
Though I'm a Beach Boys fan, the song where they mention Aruba, "Kokomo," is one of my least favorite. What is Kokomo anyway? Actually, it's a made up place that means nothing except that after singing the praises of the Pacific for decades, the Boys turned their harmonic attention to the islands south of Florida and they mention Aruba first. The song was co-written by John Phillips of the Mamas and Papas, who spent some time bumming in the Virgin Islands before their success. The song did break a record since it was the longest time between number one songs-Good Vibrations in 1966 and Kokomo in 1988-for any American band.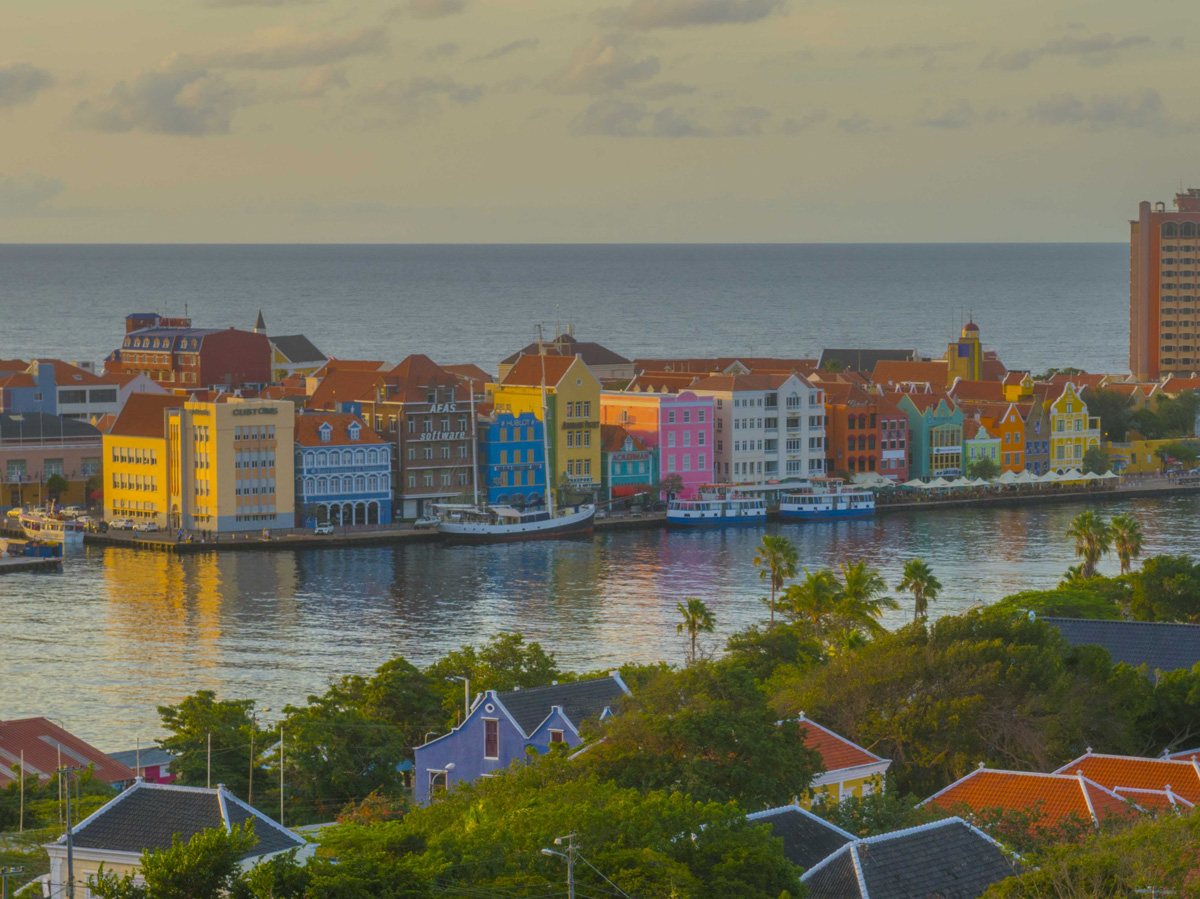 Aruba itself has some of the best beaches in the Caribbean, even though a Wal-Mart is never too far away. Aruba also probably has the best lighthouse in the islands called fittingly, I guess, California Lighthouse. It's great at sunrise and sunset, but avoid midday when hordes of buses frequent. The island also has photogenic rock formations, and divi trees, but unfortunately, a beautiful sea arch there has fallen.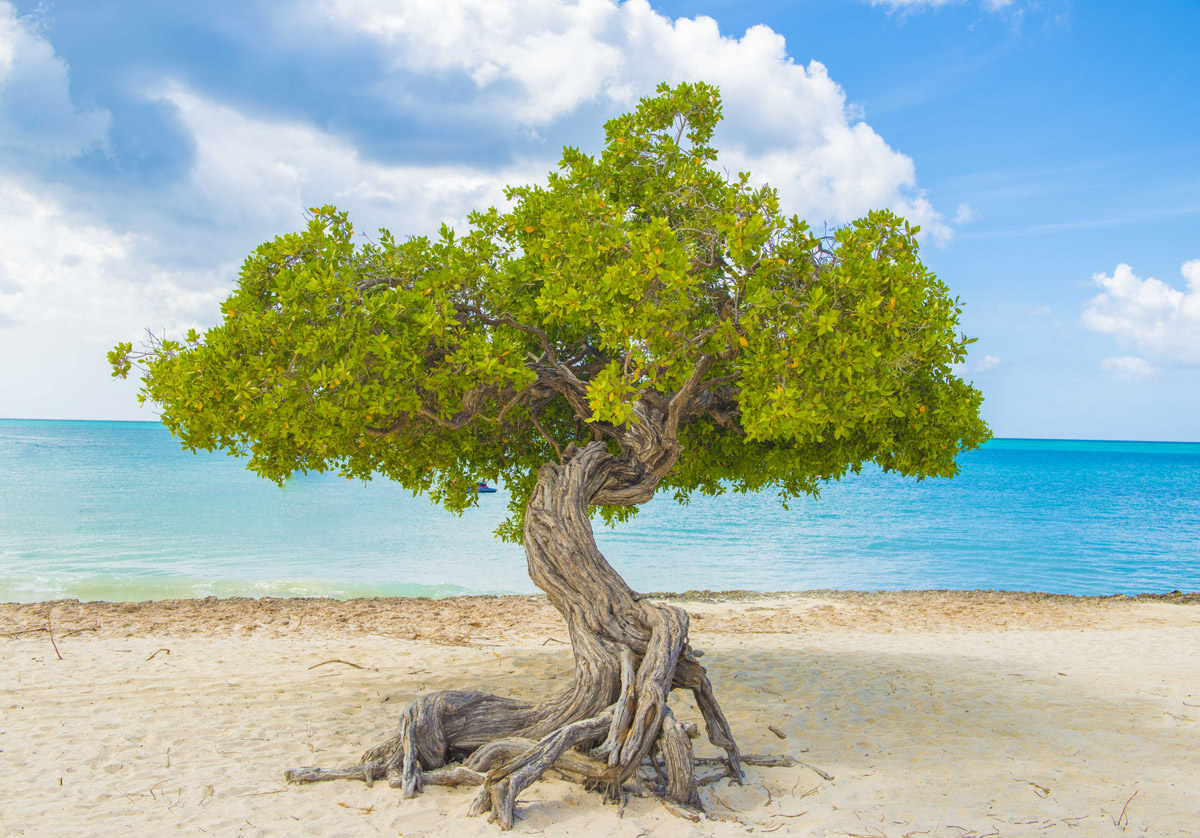 Some of the caves on the island have great pictographs as well. None of these islands are large, and all can be scouted quickly.
Curacao is more notable for its very photogenic and colorful town of Willemstad. If you arrive on a cruise ship at dawn, you'll have a great view from the port side of the ship on the top viewing deck. Though drones are usually not allowed on cruise ships, the top of the boat provides a high angle view of whatever it's near and is especially good when coming into the dock and before leaving.
At dawn, the old town on Curacao is reflected in the harbor in front of it, and can be shot from a long pier that straddles the harbor. Also, a road climbs a nearby hill that gives a great view of the old town with its yellow, blue, brown, pink and cyan colored buildings, to name a few.
Where will Tom head next? Check back next Friday to find out.