May2019
#250 Fish River Canyon National Park, Namibia
#250 Fish River Canyon National Park, Namibia
Often called the Grand Canyon of Africa, Fish River Canyon is indeed a deep gorge, and could probably be the deepest such feature in Africa. It is in no way comparable to our own Grand Canyon in size or beauty, but is still a very interesting landform.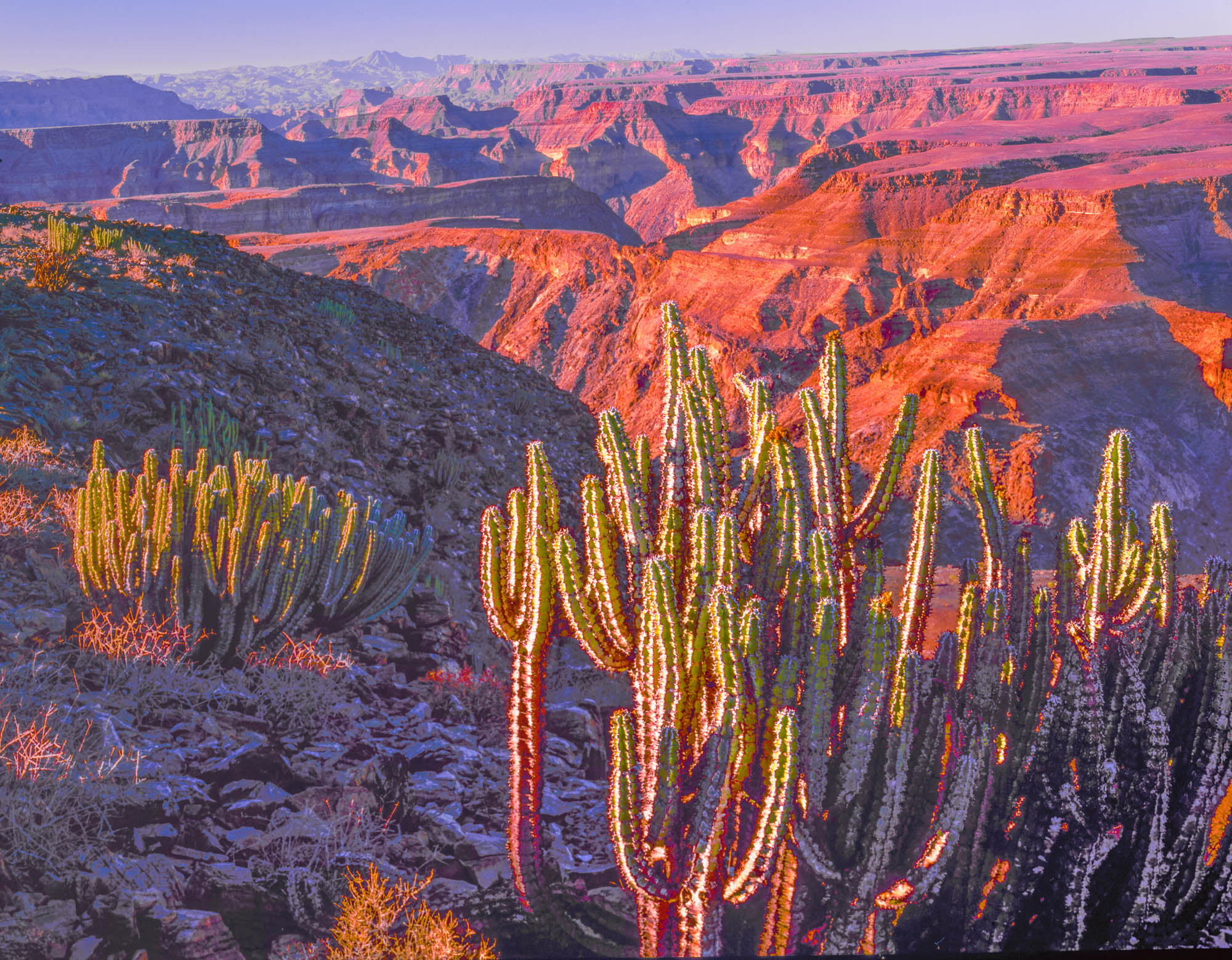 Several roads lead to the rim in Southern Namibia. The great foregrounds at these rim views include large orange aloe plants, kokerboom trees, and euphorbia cactus.
Although I have enjoyed viewing African wildlife, I've never really photographed any and have spent most of my time there, as I do elsewhere exploring and shooting landscapes, and the unusual trees, plants, and flowers that exist there.
Where will Tom head next? Check back next Friday to find out.