Jun2019
Nitmiluk National Park, Australia
#254 Nitmiluk National Park, Australia
This park of canyons, waterfalls, and ancient rock art is at the very top of Australia's Northern Territory. Access is by hiking, boating through "gorges," and helicopter.
I was lucky to visit after a very active wet season. There are only two seasons here, wet and dry, and there were many waterfalls flowing dramatically from multiple cliffs. My visit was in July, when the nights are cool and the days warm. In the wet season summer (our winter) the weather can be oppressively hot and humid.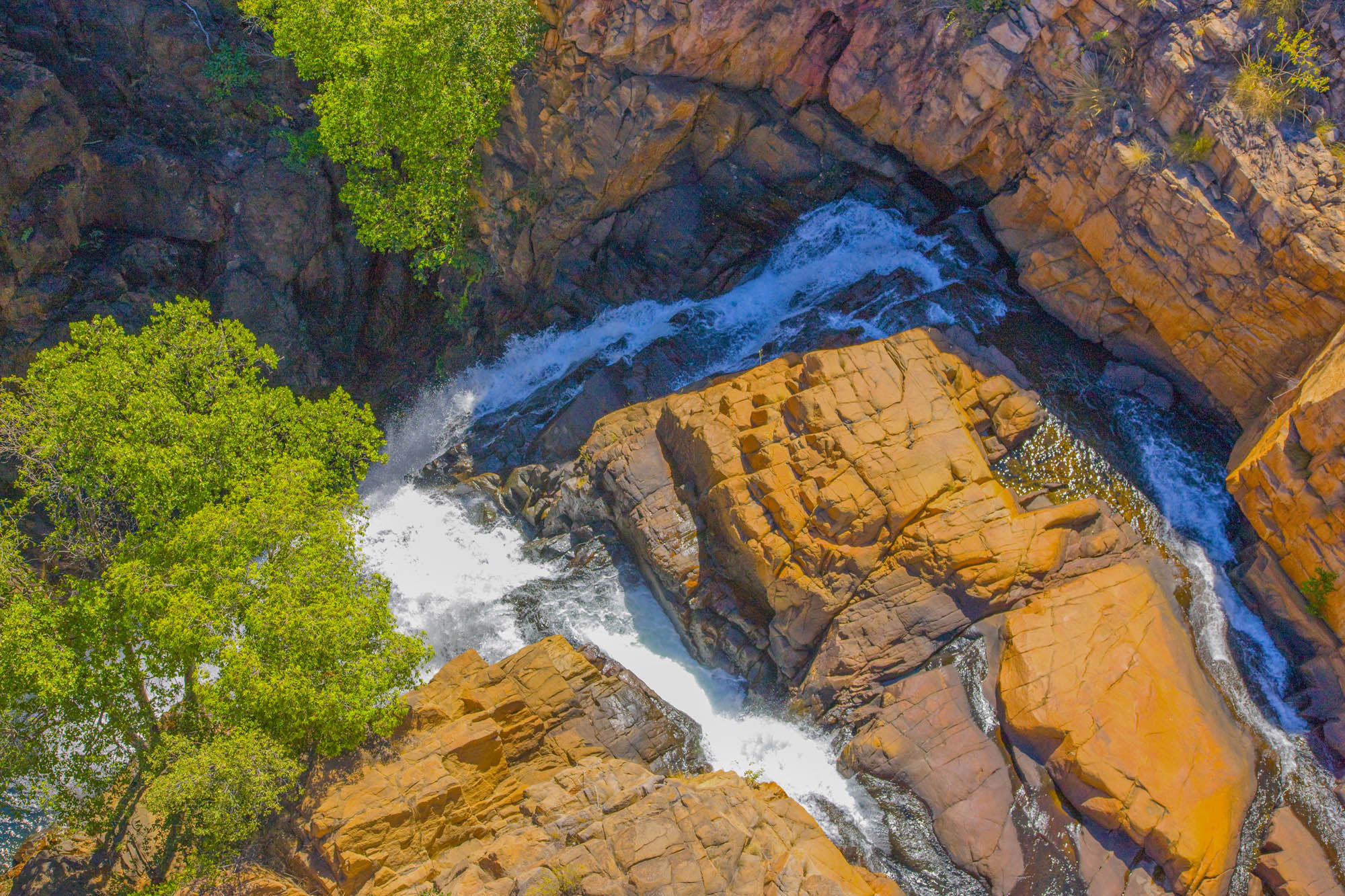 The town of Katherine is the hub for activities, and I suggest hiring a guide from this area. Helicopters are looked at differently in Australia, with fewer people and vast distances, they are part of the culture and traveling into the wilderness with them is not frowned upon. The difficulty of getting to some of the places I went on the ground is nearly impossible—no roads, trails, or amenities exist in most of this outback.
I was very lucky on my visit to be contacted by the Jawoyn traditional owners who wanted photographs of an incredible rock art and scenic site in the area that was virtually unknown. Using several helicopters, we spent most of an afternoon searching before finally finding the place—a huge natural arch with a low ceiling that had been painted over many millennia.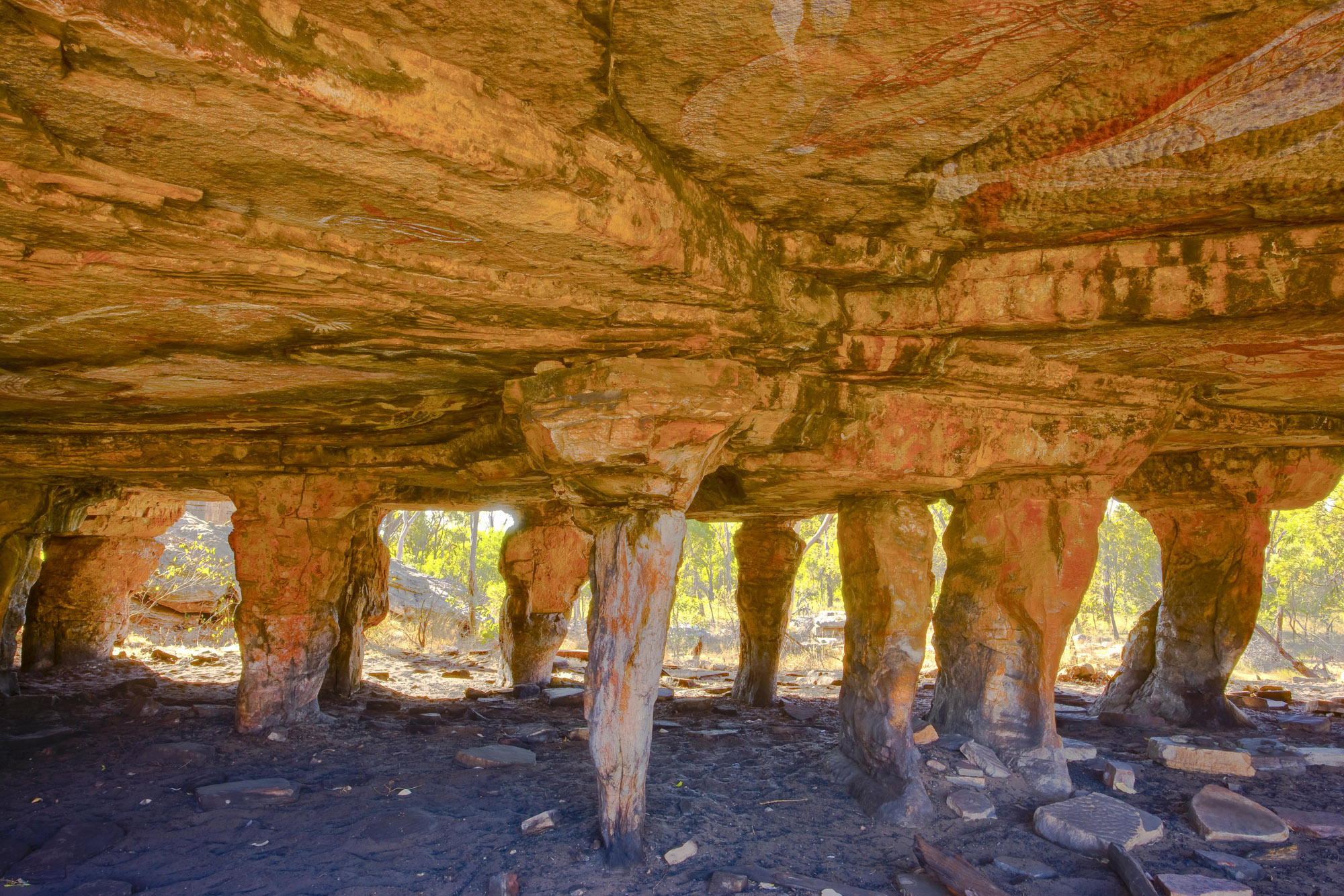 It was a Sistine Chapel-style place, and I think I may be among the few people to have ever photographed it.
It was so astounding that I count it among the highlights of my career, and I have included some photographs of that place, which is not in the park, but near it.
Where will Tom head next? Check back next Friday to find out.