Nov2019
Romania
#260 Romania
I did a fairly short trip in Romania, but hit several spots that I think are World class.  I recommend a guide, and I think driving in Romania, although the roads are quite good, might be difficult.  I was glad I wasn't at the wheel most of the time.
Like many of the former Soviet bloc countries, the government buildings in Bucharest are amazing, particularly the Palace of Parliament which gets great sunrise light in the summer, and is bigger than any government building on Earth other than the Pentagon.
Though it was a hard sell, I convinced my guide to drive the seven hours to Romania's perhaps best-known and most unique natural feature, the Bigar Waterfall.  You can see from the images the unique nature of this falls—separating in drips up to 10 feet long.  With my Nikon 850 set on 64, I was able to get a 1/2 second exposure to make them look great.
One reason I decided to make the long trip is that rain was forecast, and it helped the summer flow of the Falls greatly.  My guide thought autumn might be the time of the most rainfall.  I'm not sure if that would be better, but maybe just different.  This falls is in a national park, and although rangers were around, no one cared that I was using a tripod, and that I was serious about my shooting,  This is an attitude I find throughout Eastern Europe, and definitely a change from Western Europe.
The other great spot I shot in Romania was Corvin Castle, which rivals almost any castle anywhere.  I shot with the regular camera at sunset on the west side and with the drone on the east.  My guide had told me no one cared about drone activity at this castle, and we were completely ignored by castle staff.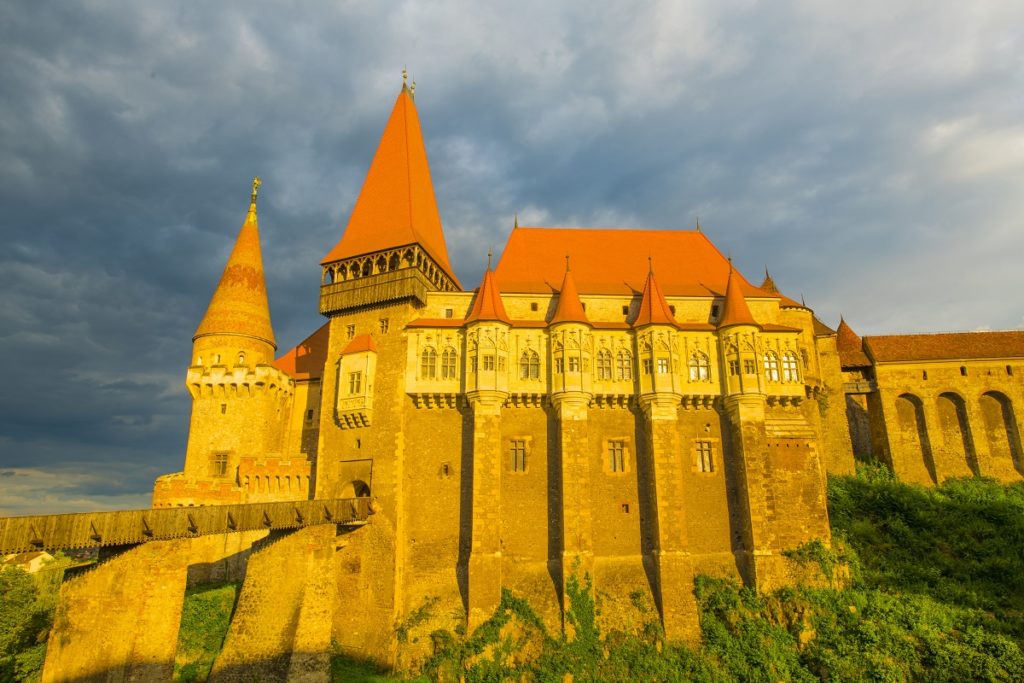 Where will Tom head next? Check back next Friday!